Who doesn't love nachos that won't crush your calorie count? Cinco de Mayo is around the corner it's the perfect time to share a healthy version of this traditional, crowd-pleasing Mexican cuisine without the extra calories, fat, and sodium.
Whether you're celebrating Cinco de Mayo with a low key night at home or getting together with friends and family, these guilt-free loaded nachos will be pleasing to your tastebuds as well as your waistline. Nachos are known for being heavy on the calories but with a few healthy substitutes, you can eat them without the stress of not meeting your goals. Achieve your summer body and enjoy delicious Cinco De Mayo dishes at the same time. It's important to enjoy the foods you love!
This recipe will be appropriate for most anyone's dietary needs. Additionally, it's gluten-free and vegetarian! If you are a meat lover want added protein feel free to include beef, chicken or ground turkey.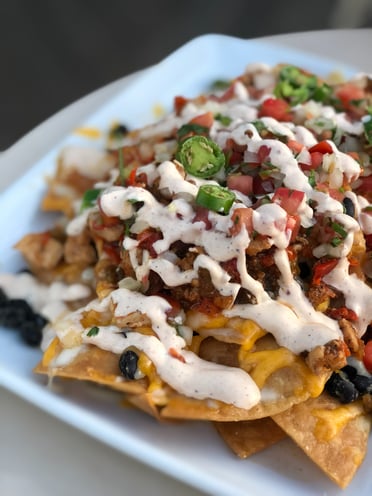 Ingredients
1 large bag blue corn tortilla chips
4 tbsp low-fat or nondairy sour cream
1 medium avocado
12 oz low fat or nondairy pepper jack shredded cheese
1 jalapeño
1 can of black beans
1 small can black olives
Scallions
2 tomatoes on the vine
Directions
1. Preheat oven to 325 degrees.
2. Place chips evenly on baking sheet & cover with cheese.
3. Bake for 10 minutes.
4. Chop scallions, jalapeño, tomatoes & avocado.
5. Remove chips from oven & top with ingredients.
Enjoy, and Happy Cinco de Mayo!

---