Summer is fast approaching! Cue the vegetable-buying, calorie-counting, and smoothie-making. If you're looking to reset your health for the new season or to kick off a nutrition change, a juice cleanse is a great place to start.
We sat down with Clean Juice, Fusion Smoothie and Juice Bar, and Kale Me Crazy to get the juicy scoop. (Warning: Post may cause thirst and extreme desire to juice cleanse. Enter to win a one-day cleanse here!)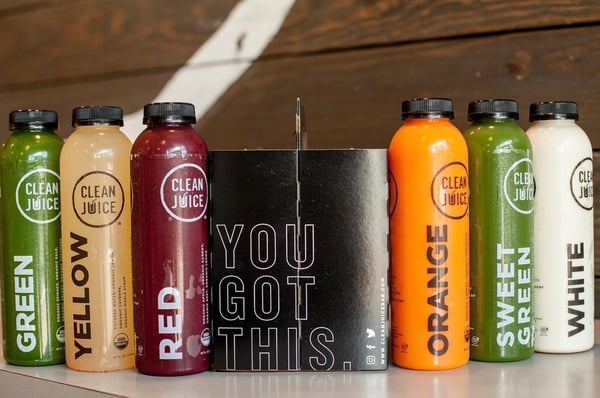 A juice cleanse is a detox for your digestive system that can last a few hours or a few days where you abstain from consuming solid foods, replacing them with nutrient-rich juices and plenty of water.
"It's a chance to give your digestive system a break during which you will be consuming juices made with fresh fruits and vegetables packed with micronutrients that your body is craving," said Jeff Hutto, owner of Kale Me Crazy in Cary.
There are many different reasons to start a juice cleanse. Maybe you're looking to detox or kick any cravings to eat sweets or unhealthy foods. Cleansing can help break a cycle of unhealthy eating and reset you mentally and physically. After three days of cleansing, cravings should subside which can help kick off a lifestyle change or weight loss plan.
According to Fusion owner Alisha Magwood, "The idea behind a juice cleanse is to give your body a reset." Flooding your system with nutrients aids the organs with waste removal.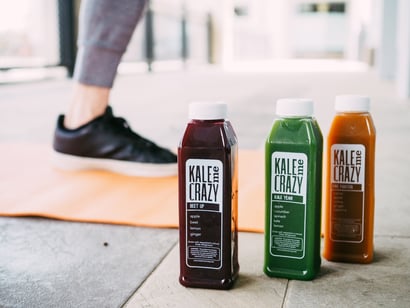 "It's great for those who feel like their diet has gotten off track or are looking to start eating healthier. Flushing of toxins is always the key reason to cleanse, as toxin build-up has been linked to many negative health issues," said Dawn Tyndall, owner of Clean Juice in Durham.
If you already follow a healthy diet of fruits and vegetables, why cleanse? Cold-pressed juices contain less fiber than a diet of whole foods. Although fiber is an important part of any diet, the body has to work harder to process it.
"With the decrease in fiber, your body can absorb the nutrients faster and with ease," Dawn said. "When you consume raw cold-pressed juices, you are receiving vitamins and nutrients that are lost during the process of cooking foods."
Replacing food with juice for a day or several days may sound daunting, but the benefits of a juice cleanse can make it all worthwhile. Each person's body is different which can lead to different results, but some benefits may include a boost in energy, rest for the stomach and digestive system, mental clarity, deeper sleep, reduced bloating, improved mood, and a desire to eat healthier post-cleanse. Sign us up!
As with any nutrition change, it is recommend that you consult your doctor prior to beginning. "Someone who is more prone to complications with blood-sugar levels (diabetics) should always be mindful of the amount of fruits and vegetables they are consuming," Alisha said. "Anyone looking to participate in a juice cleanse needs to be fully aware of any personal conditions, as well as be mindful of what type of duration is appropriate for them."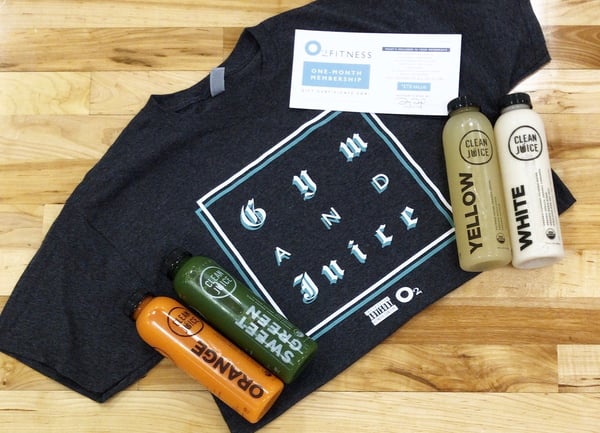 Are you ready to make a change? We're giving SIX lucky winners a healthy head start to summer with the help of Clean Juice and Kale Me Crazy. Enter below to win a one-month O2 Fitness membership, an exclusive O2 Gym & Juice t-shirt, and a one-day juice cleanse from one of our following partners! Winners will be contacted on May 7.
Clean Juice, Mount Pleasant, SC
---