Like any great American holiday, Memorial Day weekend is no exception to the temptations of over indulging and falling off track!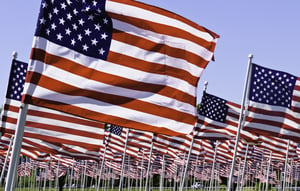 Luckily, our expert Personal Trainers put together a few creative tips on how to stay on track while still fully enjoying your holiday weekend!
Stay active – Memorial Day is a perfect holiday to get outdoors! Not to mention the North Carolina and South Carolina landscapes are perfect for activities like paddle boarding, cycling, hiking, beach yoga and more.

Grill smarter – instead of reaching for hotdogs and ribs, choose leaner options like Chicken and veggies.

Limit alcohol – notice we didn't say no adult beverages! Again, indulging is fine – good for the soul even. Pick one day of the weekend to enjoy an adult beverage.

Bring your own meat – not the grill master this weekend? No worries! Bring a few healthy options of your own. This serves 2 purposes – it's polite and shows your willingness to contribute to the festivities AND it ensures you will have some healthy options!

Limit the sweetness – not all marinades are created equal. Definitely check the sugar content AND serving sizes if using a premade marinade. Or make your own with healthy fruit juices and seasoning!

Encourage small portions by cooking in smaller portions – Simple math here! Instead of ½ pound burgers, go for ¼ pound, instead of a 10oz steak go for 8oz.

Don't forget water! This one is simple – just stay hydrated. Especially if you're following our first tip!
Looking for more fitness tips? Schedule a free Program Design Session with a Personal Trainer at a club near you!
---