Do you have perfect posture? Perfect symmetry? How well do you know your areas of strength and weakness?
Now, a brand new form of fitness technology is about to tell you everything you need to know about how you move and how to improve.
Introducing TRX MAPS, brought to you by the makers of the TRX Suspension Training System that delivers a complete body movement assessment to you in 30 seconds.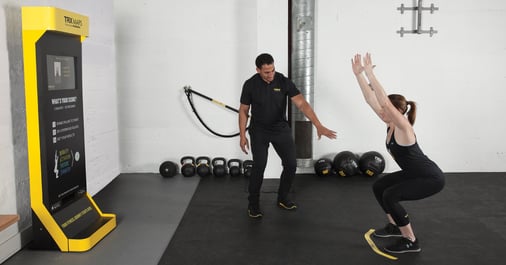 "This TRX MAPS scanning system is a great first step to identifying your movement imbalances. It uses state-of-the-art technology to track your movement and assess areas for improvement," said Will Mann, Vice President of Fitness at O2 Fitness.
The assessment itself is quick and simple - 3 squats, 30 seconds. As you move, TRX MAPS evaluates your mobility, activation, posture, and symmetry.
Once complete, your personalized results will appear on the TRX MAPS screen as well as delivered via email. You'll receive an overall score as well as a score for each movement category. TRX MAPS also provides you with recommended exercises based on your results to help with areas requiring improvement.
As you work to improve over time, retake the TRX MAPS assessment to see how your results change. All data is saved in the TRX app for you to access anytime, anywhere to stay up-to-date on your progress.
Curious to try it out for yourself? The TRX MAPS system is currently available at O2 Fitness Park Place in Morrisville. Stop by for your personalized TRX MAPS assessment today in under 30 seconds!
---