Written by: Jillian Buboltz, Registered Dietitian, O2 Fitness
Are you planning to lose weight, change your diet for health reasons, or make general healthy changes in your lifestyle? With the variety of diet books, the latest popular diet trends, and varying information, who isn't confused about what eating pattern is right for them? As an O2 Fitness member, you may have heard that we now have a Registered Dietitian on our staff! I am here to ensure that you receive the best nutrition guidance to support your health and goals.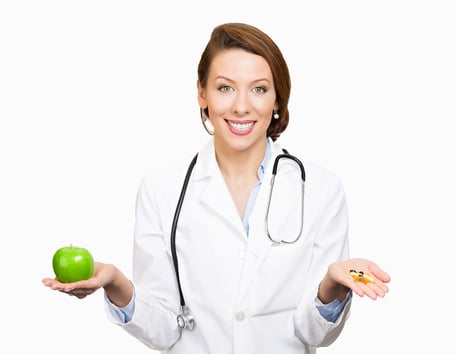 As an RD, it is my job to provide you with individualized recommendations, answer your questions with evidence-based research, and help you stay motivated and overcome barriers.
In our sessions, I will:
Ensure you are meeting your nutrition needs to support your health.
Help you set realistic goals for weight management and behavior change.
Provide nutrition education and guidance for disease management.
Help you plan and prepare convenient meals and snacks.
Services include:
Nutrition Analysis
Nutrition Counseling and Education
Customized meal plans + recipes
Corporate wellness programs
I work with both children and adults in the areas of weight management, disease prevention and management, and general health and wellness. Before coming to O2 Fitness, I was a dietitian at Duke University Medical Center, providing individual counseling and leading group sessions promoting weight management. I graduated from The College of William and Mary with a BS in Chemistry and earned my Master's in Public Health Nutrition and RD from the University of North Carolina Chapel Hill. When I am not counseling, I enjoy running, cooking healthy meals, and relaxing with my husband and 2 year old Rhodesian Ridgeback.
Please contact me at nutrition@o2fitnessclubs.com to set up your complimentary consultation! I look forward to hearing from you!
---