At O2 Fitness, we are lucky to have an incredible team of personal trainers who work day in and day out to improve the lives of their clients. Katie DeWeese joined the personal training team at our newest O2 Fitness in Friendly Center in February. Since day one, she began transforming and inspiring her clients, including Alicia (below) who won the company-wide September Weight Loss Challenge! We sat down to learn what motivates Katie, how she fell in love with fitness, and her best advice for gym-goers everywhere.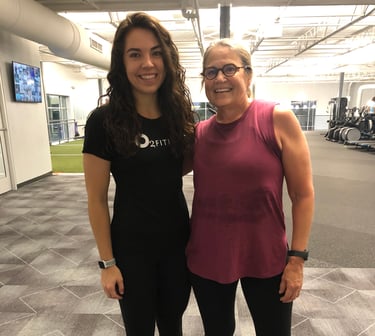 Why are you passionate about fitness?
I am passionate about health and wellness because I have learned how much it truly MATTERS and I have experienced life-changing benefits from eating clean (majority of the time), exercising, and practicing self care. I have fallen in love with this balanced healthy lifestyle that I have found.
What has been your most rewarding experience as a personal trainer?
The most rewarding experiences (I can't choose one) for me is seeing people do what they never dreamed they could do. It's the little things, like an older client learning how to get out the floor or gaining enough strength to be able to get in and out of the chair at home. I am all about functional fitness and anything that is going to help with activities of daily living.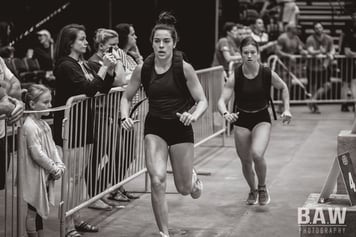 Why would you recommend a member work out with a personal trainer versus work out alone?
I truly believe that everyone could benefit from a trainer.

A trainer will push you to your limits. We know when your mind is the only thing stopping you from doing another rep.

They hold you accountable. It is way easier to stand yourself up than it is to stand up a set appointment with a trainer.

A trainer will prevent the plateau that causes so many people to stop coming to the gym. The key is to keep it fun, and provide results. We are way better than a mirror. We correct as you go and keep everything safe and pain free.
What's a common fitness roadblock you see among your clients and how do you help them get over that?
Healthy eating is complicated. My solution is to pick a handful of meals, that you actually enjoy eating, and plan time to prep these meals. Have a weekly meal routine and always have a healthy go-to option when you're in a pinch. When you're comfortable with that, try to incorporate one new recipe a week. The internet is full of healthy recipes to try. My favorite website to find my healthy recipes is on the Lillie Loves Macros blog.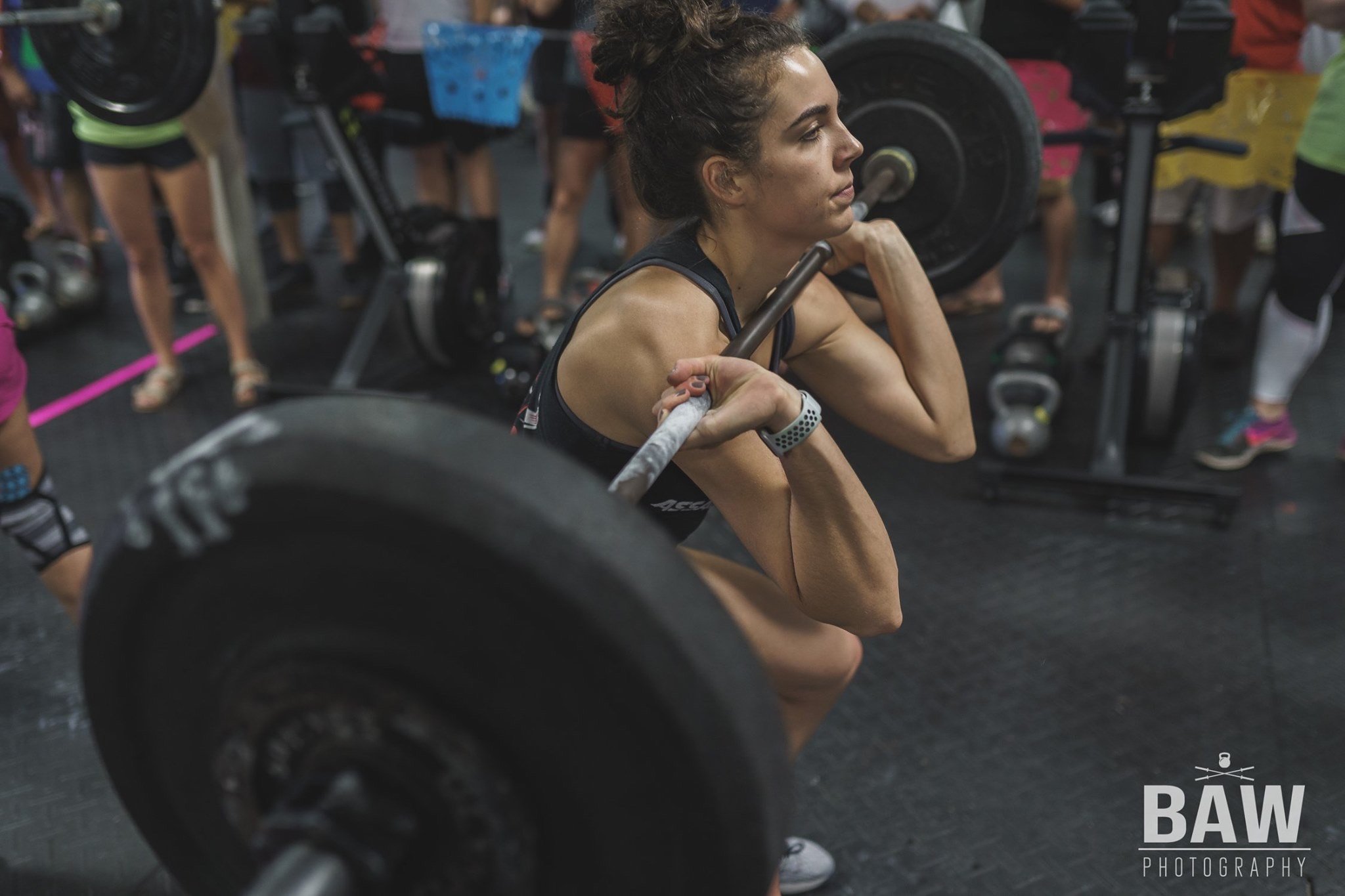 What's your favorite workout?
I love chipper style workouts. (Anything descending in reps.) I also love wallballs, so if a workout has wallballs, I'll probably love it.

Another is 100 pull-ups, 100 push-ups, 100 sit-ups and 100 squats, for time, is a fun one because it is super easy to see how much you are progressing.
What's your favorite music to work out to?
M|Athlete Jesus1 is my favorite playlist on Spotify to workout to! Everyone needs to look it up.
What's your favorite food?
Street tacos, for sure.My guilty pleasure would be anything with icing on top. Icing>cake!
What's your favorite inspirational quote?
"When I stand before God at the end of my life, I would hope that I would not have a single bit of talent left and could say, I used everything you gave me."

– Erma Bombeck
What's your best fitness advice?
Bulging biceps are cool but a healthy heart is better. "People don't die from weak biceps. They die from a weak heart and lungs."

Have a goal. Assess and reassess. Adjust and readjust. And never miss a Monday.
---