We are excited to grow the m'bala movement to all O2 Fitness locations with the launch of our online teacher training portal! As our m'bala classes fill, we are looking for energizing fitness enthusiasts interested in teaching this new class in our clubs across the Triangle, Wilmington, Charleston, and Greensboro!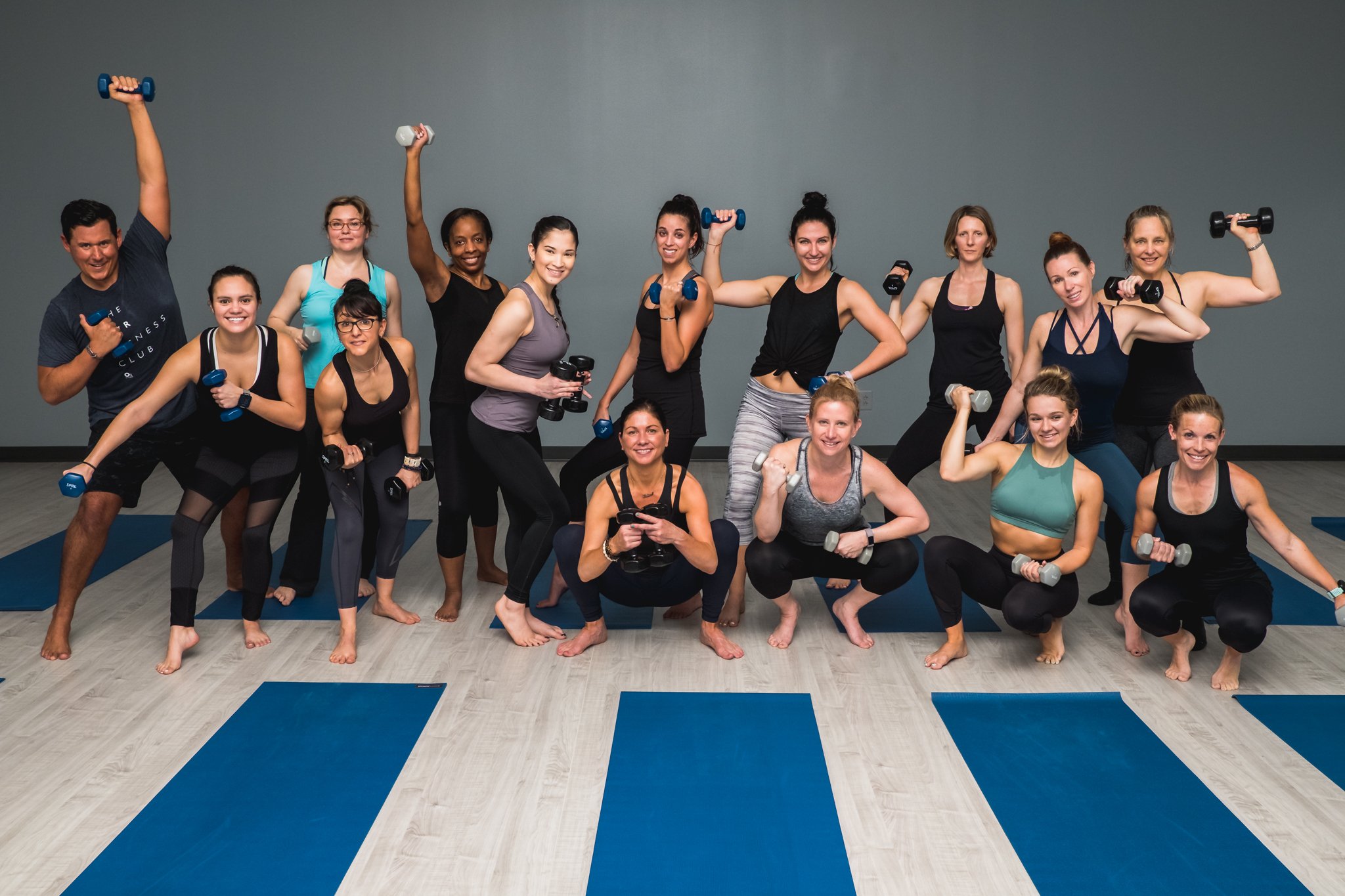 "Completing the m'bala online teacher training will give you the tools to sequence our signature m'bala class," said Director of Programming Libby Burton. "To become an m'bala instructor you have to bring the heat and inspiration!"
Both members and non-members are welcome to participate in this training. Upon registering, you'll receive immediate access to the online teacher training portal to study and learn the concepts of this class at your own pace in the comfort of your own home. The online training will take approximately one month to finish.
Once you've completed the online portion, your new knowledge and skills will be followed up with a required two-day in-person training for you to receive feedback from m'bala founder Melissa Baer. Multiple training dates will be available across our locations for your convenience.
Instructors who are interested in teaching exclusively for O2 Fitness can register for a discounted rate of $250 including the online and in-person trainings. Instructors who teach at non-O2 locations can register for $300. Please note that m'bala is an O2 signature class and can only be taught at O2 Fitness Clubs.
"We provide you with everything you need to become an amazing m'bala instructor. All you need to bring is your enthusiasm and love for movement," said Libby.
"You must have a passion for leaving people better than when you found them," said Melissa. "m'bala is all about empowering people to realize their strength."
After you're certified, we would love to have you teach as many classes as you'd like. Currently we have space for multiple classes at most O2 Fitness locations!
Ready to become an m'bala instructor?
---