New equipment, new training spaces, new look! O2 Fitness James Island is one of our most loved clubs in South Carolina, and now it's gotten some exciting upgrades to make it even better!
Discover all the newest amenities we added and the best way to utilize the new space to take your fitness routine to the next level.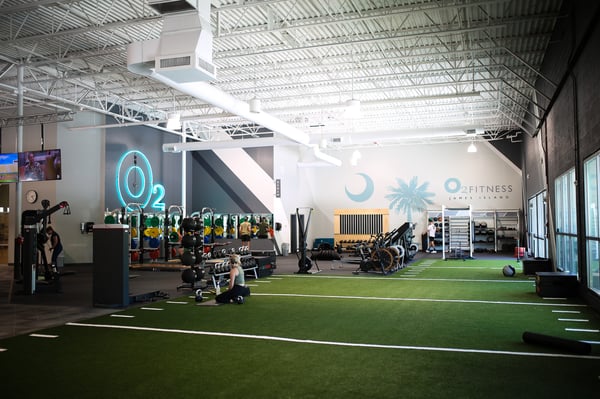 New Equipment Excellence
The renovated James Island Club offers top-of-the-line, brand-new fitness equipment. From new Olympic powerlifting racks to cardio equipment, you'll find everything you need to complete an awesome workout.
Learn how to use the equipment, proper form, progressions, and more from an experienced personal trainer that's passionate about helping you reach your full fitness potential!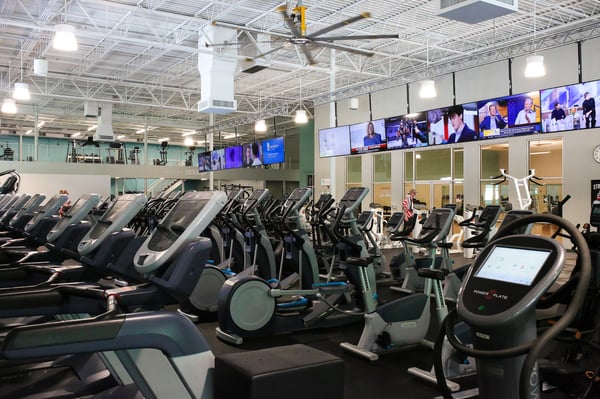 Amplify Your Training on Functional Training Turf
Take your workout to the turf! There's over 2250 square feet making up our brand new expansive functional training area for all our members and guests to enjoy. Head to the functional training turf for stretching, core work, battle ropes, sled pushes, or free weight training!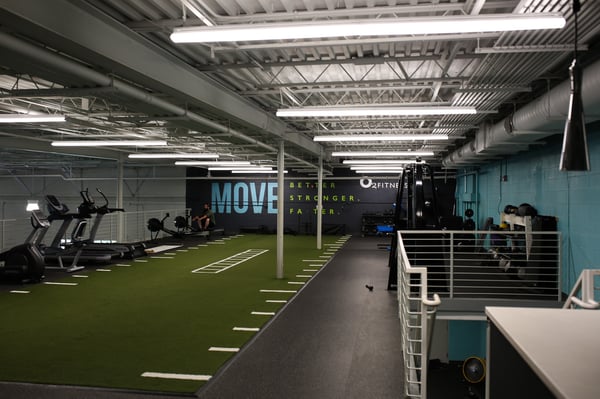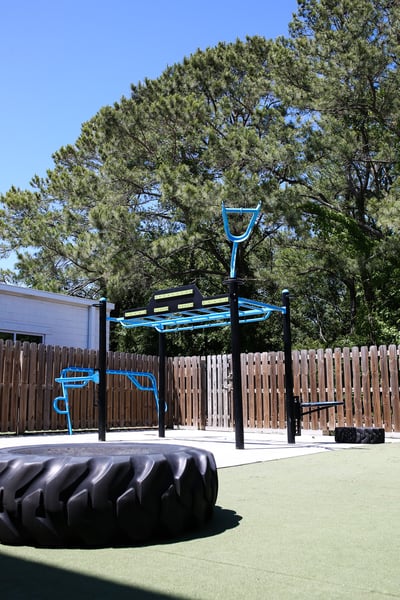 Stress-Free Sweating for Parents
Parents, we've got you covered. Our on-site Kids Club is available during peak hours so you can fit a sweat in. After your workout, relax and recover in our upgraded locker rooms or lobby lounge area.

Revitalized Physiotherapy Area
Best of all, post-workout recovery and injury prevention has never been easier now that the newly renovated Renew Wellness office is here! Experience a clean, relaxing environment where the Renew Wellness professionals can guide you through personalized recovery sessions. From sports injury to chronic pain management, Renew offers hands-on 1:1 treatments and expert care to support you through all stages of your fitness journey.
Click here to book your first visit for free!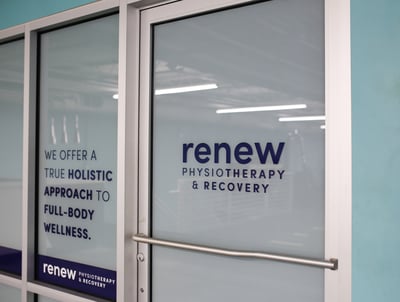 The renovated James Island Club is ready to redefine your fitness experience. With top-of-the-line new equipment, over 2500 square feet of functional training turf, Kids Club, and a new Renew Wellness office, you have the tools to reach all your fitness goals. Embrace the possibilities, challenge yourself, and start your fitness journey today!
Can't wait to get started? Come see the new O2 Fitness James Island for yourself - Join us for the Grand Opening celebration on Saturday, June 3!
---