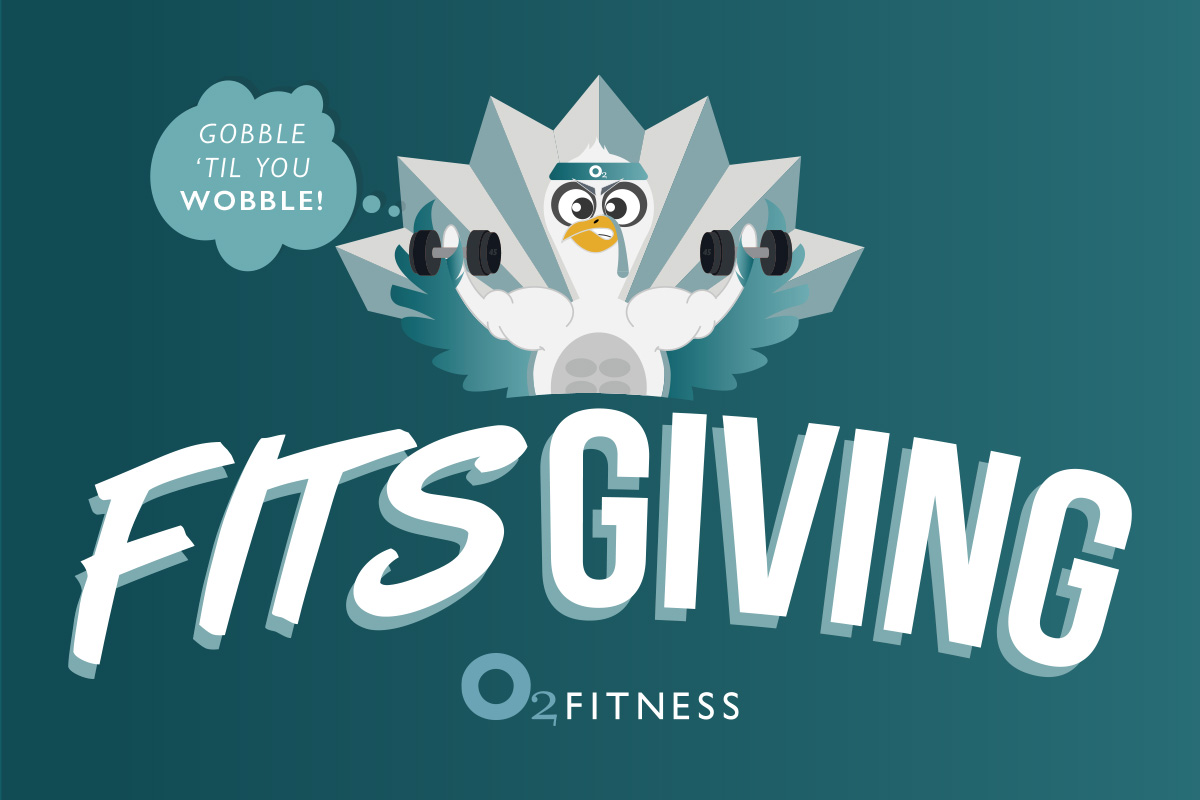 It can be tough to balance those holiday celebrations with keeping up your fitness routine, but O2 Fitness is here to help! Join us for this year's Fitsgiving Celebration, a week-long extravaganza of fitness events designed to keep you feeling your best as you track toward your goals!
We have something for everyone, from Burn the Bird Boot Camps to a variety of group fitness classes throughout the holiday weekend.
Join us for a healthy, hearty celebration to get your spirits up and keep you energized through the holidays!
Fitsgiving: Burn the Bird Personal Training Bootcamps
Looking for a little more intense workout? Our Burn the Bird Bootcamps will be a high-intensity workout that will challenge your entire body. It'll be designed to help you burn calories, build muscle, and get some cardio before that delicious Thanksgiving dinner!
Join our team of certified personal trainers for a free Burn the Bird Bootcamp at the following locations: Greensboro - Friendly Center, Burlington - New Market Square, Durham - University Hill, Raleigh- Brier Creek, Morrisville - Park Place, and Charleston - West Ashley.

Fitsgiving: Group Fitness Classes
Kickstart your Thanksgiving day activities with a heart-pumping class in the studio! We'll have a variety of group fitness classes at our clubs across North and South Carolina.

Join us on Thanksgiving Day for a workout that energizes you and prepares you to tackle that holiday feast.
If you'll be too busy in the kitchen or running a Turkey Trot that morning, we'll have a full day of classes on Friday, so you end the week feeling your best!
Click here to view the full Group Fitness Schedule!
Fitsgiving: Bring Your Fam!
Are you planning to be the "hostess with the mostest" this Thanksgiving? During Fitsgiving, you can bring friends, family, and out-of-town guests to the club!
They'll be welcome to try a group fitness class or workout on their own on Thanksgiving Day, November 23rd, and Friday, November 24th, to make keeping up with your workout routine easy as pie.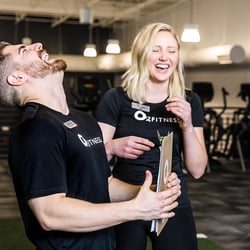 You can also spend time strengthening bonds AND bodies with an O2 Fitness Buddy Session! Bring your loved ones to your personal training session, and they can train alongside you for
free
!
A family session at your O2 Fitness Club could become your new Thanksgiving tradition! Fitsgiving means you and your loved ones can get in a great workout (and the holiday spirit) together.
Happy Thanksgiving - we hope to see you at the club for a day full of fitness and fun!
---