Besides fighting the urge to over-decorate the house and eat all those sweet treats, one of the most challenging parts of Halloween is picking your costume!
There's plenty of options for superheroes, movie characters, and even foods that you could choose. But we made a list of our favorite costume ideas that will help you show off your love of fitness, your creativity and will have you bringing home that "Best Costume" prize!
1. Strong Man
Here's your opportunity to show off those gym gains you've been working on all year for!

What You'll Need:
A Muscle Tee, Tank Top, or Leotard
Sneakers
2 Foam Balls - The larger they are, the stronger you'll look!
1 Wooden Dowel
Glue
Black Acrylic Paint
Self Adhesive Faux Moustache
TIP: Remember when making your barbell to avoid using high-temperature hot glue guns and spray paint to avoid melting the foam!
2. A Kettlebell
Transform yourself into one of the most iconic pieces of fitness equipment! Careful dressing up in this costume. You just might get picked up... *wink wink*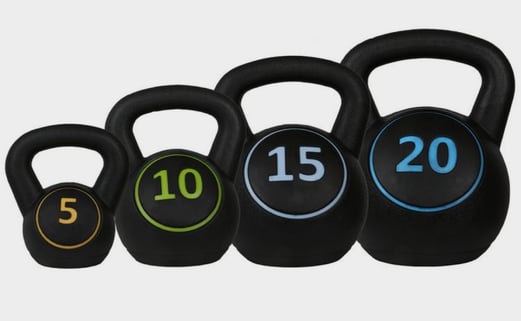 What You'll Need:
A Black Shirt, Unitard, or Inflatable Morphsuit
Fabric Paint
Plastic Headband
1 Piece of Thick, Black Craft Foam
Black Elastic Cord or String
Tape or Glue
TIP: Trace and cut a shape to mimic the handle of a kettlebell to fit your chosen headband with a one-inch border lining the arch of the headband to keep the design nice and sturdy on your head! Use the fabric paint to add weight detail to your costume!
3. '80s Fitness Fanatic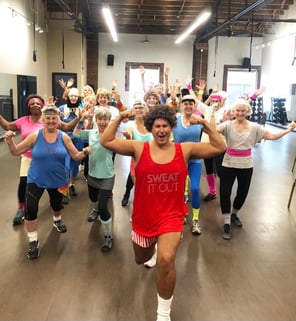 What You'll Need:
Sneakers
Tube socks
Leggings, Tights, Short Shorts
Leotard, Crop Top
Sweatbands
Scrunchies
TIP: The '80s were all about bright colors, bold prints, and big hair, so don't be afraid to go wild with it!
4. Gymfluencer
Got a closet full of gym clothes? Looking for an excuse to buy that new gym outfit? Perfect! This costume will have you photo-ready and comfortable all night long!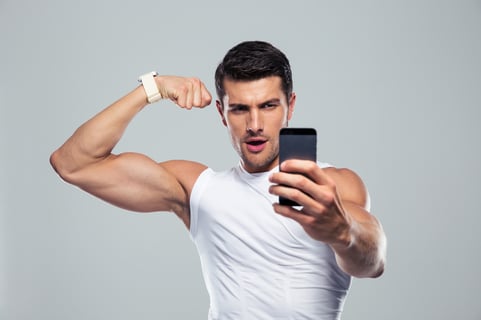 What You'll Need:
A Matching Workout Set
Sneakers
Selfie Stick
An Accessory - HydroJug, BlenderBottle, or a Light Weight Dumbbell
5. Your Trainer!
Who's training who?! Come ready with inspirational quotes (and ready to laugh) when you walk into your next training session when you're rocking your own O2 Personal Trainer costume.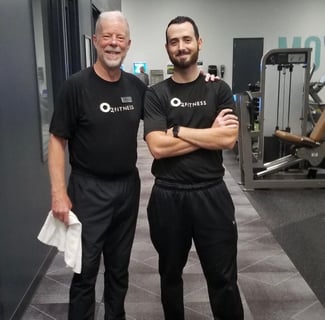 What You'll Need:
O2 Fitness Shirt
Black Sweatpants or Leggings
Sneakers
Hand Towel
Notebook
TIP: Our O2 Fitness Shop has tons of gear to pick and choose from, so find something that's great for your costume or to rock year-round!
Even if you're not planning to host or attend a Halloween party this year, that doesn't mean that you can't dress up. Why? Because O2 Fitness is hosting a Halloween costume contest of their own! Come to the club in costume and tag us in a photo between October 25th and October 31st for your chance to win some awesome prizes! Get more details on the contest and its prizes here!
---