Dear Valued Members,
I want to take a moment to discuss what O2 Fitness is doing for our team members and how you can help during these unprecedented times.
The necessary closure of all our clubs has required many difficult decisions. We have retained as many team members as we possibly can while we navigate these uncharted waters. We currently have more than 40 full-time team members still working to keep all departments and clubs prepared for your return. We quickly created a virtual training platform for our personal trainers and virtual classes for our group fitness instructors – both of which give our members an opportunity to maintain their physical health, while providing much-needed additional income for those key team members.
The unfortunate reality, however, is that we had to make the difficult decision to furlough many team members while we are closed. While we are unable to pay these employees during the time of our closure, we made the decision to furlough them rather than going the route of layoffs or terminations. This lets them know a position is waiting for them when we reopen and allows them to keep their benefits – including health insurance and paid time off – while still being allowed to file for emergency unemployment funds. Our HR team is working long hours to help all team members navigate their access to all emergency funding and programs, as well as internal resources we have made available, including free mental health and legal services.
We sometimes get confused for bigger chains, but we are a local company in which every single employee – 100% – lives in the Carolinas. They pay taxes, they raise families, they are part of your community, and in many cases, they are your friends.
We will continue to do everything we can to support our teams while still providing benefits and services to our furloughed team members. To assist in this effort, we sincerely appreciate our members continuing to pay their April dues.
To ensure that you, our member, are reimbursed and made whole, we will place a monetary credit in your account equal to your April monthly dues. The credit can be spent this year on future monthly dues, personal training or any other way you would like. In addition, to show our appreciation of your support for the O2 team, we will place a $25 gift voucher in your O2 Rewards account that can be used when the clubs reopen towards things like personal training, in-club purchases or online at our O2 Fitness store. If you are able to assist by paying your April dues, you do not need to do anything—this credit and gift voucher will automatically be placed in your account. You will not be charged your membership dues for time that your club is not open in May.
We know these are challenging times for everyone and we are trying to do what is best for those who are most important to us, our amazing team and you, our valued members. If you have any questions, please refer to the FAQ below or click here to have a team member reach out to you directly.
In the meantime, I encourage you to check out our virtual classes and training options as they are a great way to stay active and connect with some of the best personal trainers and group fitness teachers in the industry. I know that we will get through this together and we will do all we can to thank you and show our gratitude the moment our doors reopen. Stay safe.
Sincerely,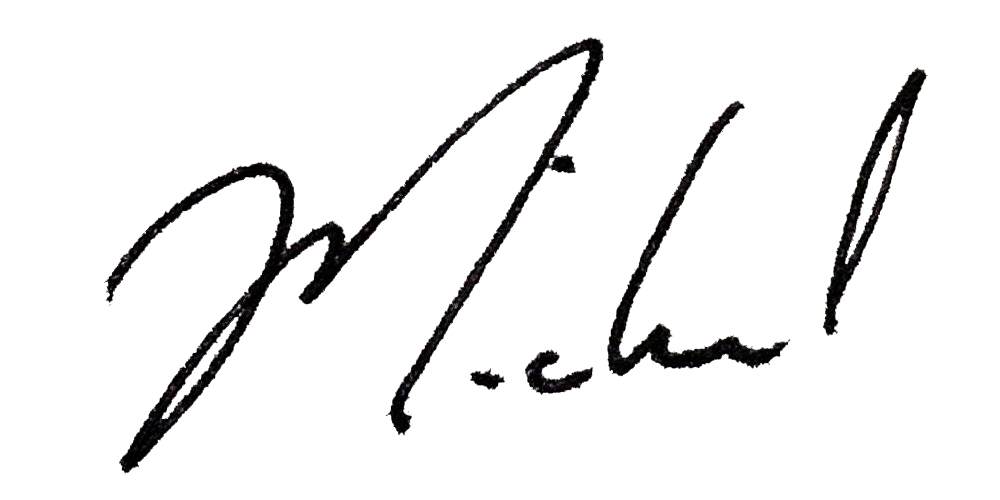 Michael D Olander, Jr
CEO+Founder
---
Frequently Asked Questions
Yes, if possible, we are asking that members help us support our team members – both those currently working and those furloughed and receiving benefits – by paying April dues and receiving a credit to be used at any point for the remainder of the year. All members who pay April dues will be made whole by receiving a credit equal to their monthly dues in their member account. In addition, each member will receive a $25 gift voucher in their O2 Rewards account. If you would like to discuss your account – or you do not feel you are able to pay your April dues – please fill out the "contact us" form.
The annual fee of $49 will be drafted for all memberships on the month stated on your membership agreement. If your annual fee was scheduled to be paid in April, you will see this charge. This is not a double charge for the month of April.
You will receive a credit on your account equivalent to your April dues. You can use this credit however you would like for the remainder of 2020. You can use this towards any month's dues, you can use it for partial months or you can use it for other things inside the club like personal training or drinks and protein bars. Simply inform one of the team members at your home club how you would like your credit applied.
The gift voucher will be placed in your rewards store account. You can then redeem the voucher for anything available in the rewards store. Rewards points can be redeemed for things like personal training sessions, in-club drinks and protein bars and apparel in O2's online retail store. You can also simply add these rewards points to your existing total in order to work towards larger items like a free full year of membership.
If you are a "paid in full member" you do not need to do anything – any time missed from club closure will simply be added to the end of your contract. The clubs were closed for 14 days in March and potentially for the full month of April. For example, if your membership was set to expire on December 1st, 2020 – it would now expire on January 15th, 2021.
You will not be charged dues in May for days we are not open. We hope this is very soon, but we will not re-open the clubs until we feel it is safe to do so. We closed all of our clubs before we were mandated to do so by government officials and we will open when we know we can safely do so.
The days missed in March will be added to the end of your contract. That is different for each person and contract type, so feel free to reach out with direct questions. The total time you will be compensated for March is 14 days.
These past few weeks have been the most challenging in our organization. We had to make the tough decision to furlough many team members that are so crucial to our day-to-day operations. We did elect to furlough these team members instead of opting for layoffs or terminations in order to still provide access to their benefits like health care and paid time off. In addition, our HR team is constantly keeping furloughed team members apprised of how to secure emergency unemployment funds and updating them anytime new options may be available from the state or federal government. We cannot wait to get these awesome team members back in the clubs with our great members.
We do still have nearly 50 team members working hard to communicate with members, clean and upgrade clubs and prepare new programming items for when we can break the doors down and get back inside.
All members have access to all that GO2 has to offer by visiting go2.o2fitnessclubs.com. We have moved the workout library to be password protected, but non-members can still sign-up for a free trial. GO2 has more than 100 group fitness class workouts, personal trainer workout tips and more. This is a great way to sample a class and get to know some of the best fitness instructors and personal training coaches in the industry.
The default move was to freeze personal training drafts beginning in April. Personal trainers did reach out to some clients and ask if they would like to keep their draft going in exchange for free bonus sessions in the future, but if you did not speak to anyone, your personal training draft payment should be frozen until the clubs reopen.
Yes, this is a great time to start with a trainer. We created special packages and pricing that is slightly lower than what you would pay in-club. Check out this page to see more details and get paired with a trainer. In addition to a great way to stay active while you stay at home, this is a fantastic way to provide key additional income for your trainer. It's also a great chance to check out some of the trainers who may work in other clubs or markets. O2 is lucky to have some of the best trainers in the business and their talents are on display in these 1-on-1 virtual sessions.
Still have questions? Click here to have a team member reach out to you directly!
---