Need a mental break from the gym, but still want to get a workout in? Take your workout outside and try some of these great hiking and walking trails across South Carolina!
Easy & Family Friendly Trails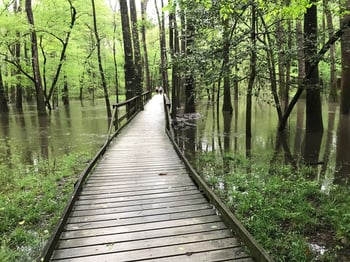 This is one of the highest-rated and most popular walking trails in the Conagree National Park. The Boardwalk Loop Trail makes for a simple and relaxing experience. At 2.3 miles long, it'll take you roughly 40 minutes to walk along this elevated boardwalk path. (You can also try the Weston Lake Loop while you're there for a longer distance too!)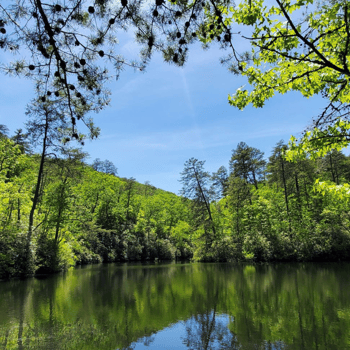 Looking for a short walk? This trail will be perfect for you! Located in the Paris Mountain State Park, this 1.1-mile out-and-back trail is extremely popular for hiking and walking. Don't worry that this is a short trail. You can make a day out of your trip to the park by exploring tons of other trails within the park that range from moderate in distance and terrain to difficult.

This trail may be simple, but it makes for a fascinating walk through the wetland world. It's known for being a historic, self-guided, interpretive trail featuring unique embankments that were built to create a patchwork of fields for rice production in the low country from far back as the 1700s.
Unique Trails to Try

The hike to Yellow Branch Falls is a 3-mile, out-and-back style trail that ends at a beautiful 50-foot vertical waterfall! It's considered a moderately challenging route that typically takes almost an hour and a half to complete, but it's extremely popular and is beautiful to visit year-round!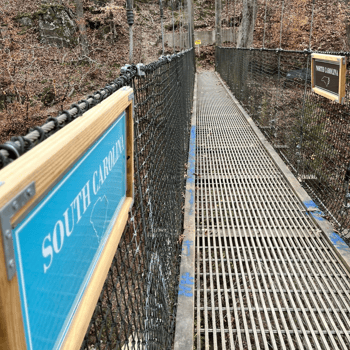 This trail is particularly special because it crosses through over 15 counties and TWO states! There's a swinging bridge that you can check out that signifies the North Carolina and the South Carolina border. Give it a try, and then brag to your friends that you hiked all the way to North Carolina.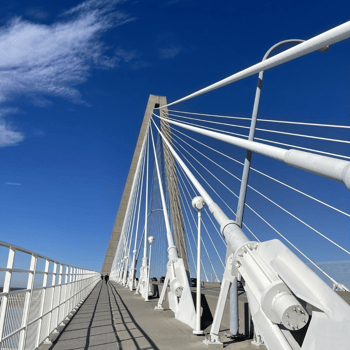 Everyone knows that if you can, it's best to avoid crossing over the bridges in SC. But the Arthur Ravenel Junior Bridge Walk might help give you a new perspective on that! This paved, multi-use path crosses over the bridge, giving you some pretty nice views. And don't worry about the traffic. You'll be separated from the cars with a concrete wall that makes this the ideal path for walking, running, and biking.
Remember...
When you're out hiking, leave no trace! Avoid taking things you find along your way, dispose of your waste properly, respect wildlife, and be considerate to other visitors.
Have other trails or parks that you love visiting?
Let us know in the comments!
---