If you are looking for a new fitness outlet, Pilates is popular among fitness gurus and wellness instructors nationwide. As a low-impact workout style designed to serve a wide variety of fitness goals and provide full-body toning and strengthening for every lifestyle, it is no question why Pilates is so popular. Interested in giving it a try? Here is everything that you need to know about Pilates:
What is Pilates?
Pilates combines challenging postures with low-impact movements for a powerful wellness approach. The practice is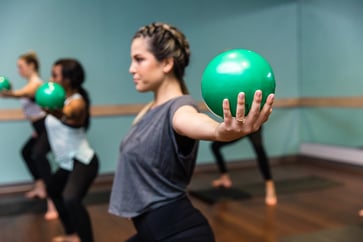 designed as a full-body workout centered around the core. Proven to foster stronger muscles and improved balance, Pilates provides a challenging workout without added stress on your joints or unnecessary tension for your body.
Pilates for Beginners
If you are wondering how to get started in the world of Pilates, you will be happy to find that Pilates accommodates participants of every level. The exercises and postures you will encounter in Pilates are incredibly modifiable, making each class accessible to beginners, experts, and everyone in between.
What to Wear to Pilates
Comfortable, stretchy clothing is best for Pilates classes, as you do not want anything that may inhibit your movement or range of motion. Yoga pants, leggings, or capris are all perfect for Pilates. Pilates involves lots of floor work, which is often done on a Pilates mat. Pilates mats are thicker than yoga mats to provide additional comfort for the types of postures you will encounter. You can bring your own Pilates mat or use one provided by your local gym location.
Benefits of Pilates
Pilates contributes to a healthier mind and body. Here are some of the benefits you can expect to see over time as you continue your Pilates practice.
Muscle Strengthening: For more durable muscles, Pilates provides advanced muscle strengthening through a variety of challenging holds and postures.
Muscle Toning: This muscle strengthening can be reflected in your figure as you tone down and burn calories.
Stress Relief: Reduced stress is another benefit of Pilates, which can extend to a healthier mindset and a new outlet of stress relief.
Improved Alignment: Pilates is known for helping participants realign muscles, helping create a more balanced composition.
Improved Flexibility: Widen your range of motion and improve flexibility with regular Pilates practice.
To take advantage of these health benefits and others, begin your Pilates journey today. It is never too late or too early to kickstart your Pilates practice for a healthier you.
Types of Pilates Classes
Pilates is a diverse and adaptable practice, which has led to the creation of several different types of class offerings. Find the Pilates class that best aligns with your interest and your fitness goals.
O2 Pilates: If you are looking for a more traditional Pilates practice, you are looking for O2 Pilates! Here you will find reliable Pilates exercises guided by experienced and knowledgable instructors.
O2 Ballet Barre: This engaging workout style uses ballet-inspired exercises to lengthen and strengthen your muscles.
PiYo: A balance between yoga and pilates, PiYo incorporates meditative yoga postures in with the challenging Pilates holds.
If you are unsure of which Pilates class is right for you, give your local O2 Fitness gym a call. Our experts will work with you and help you determine which Pilates class is most closely aligned with your goals. Better yet, you can try all three and other group fitness classes with a three-day free trial membership at your local O2 Fitness gym.
Where Can I Take Pilates Classes?
Pilates classes are offered at a wide range of our O2 Fitness locations. This includes Pilates in Mount Pleasant, Raleigh, Downtown Carrboro, Chapel Hill – Elliott Road, Chapel Hill – North Chatham, Wilmington – Hanover, Wilmington – Porters Neck, and Wilmington – Racine Drive. View local class schedules to find a Pilates class near you!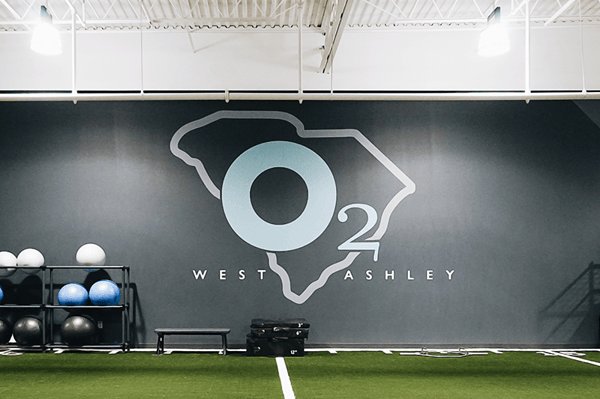 Pilates Classes Near Me | Pilates Free Trial
If you are interested in giving Pilates a try, contact your local O2 Fitness location. You can enjoy a 3-day free trial, which allows you to access an incredible selection of available group fitness courses, including Pilates. Get started on your Pilates journey by partnering with O2 Fitness today!
---