So you want to try your first spin class but don't know exactly what you're getting yourself into? No problem!
We have all the information and tips you need to know to be ready to crush your first cycle class.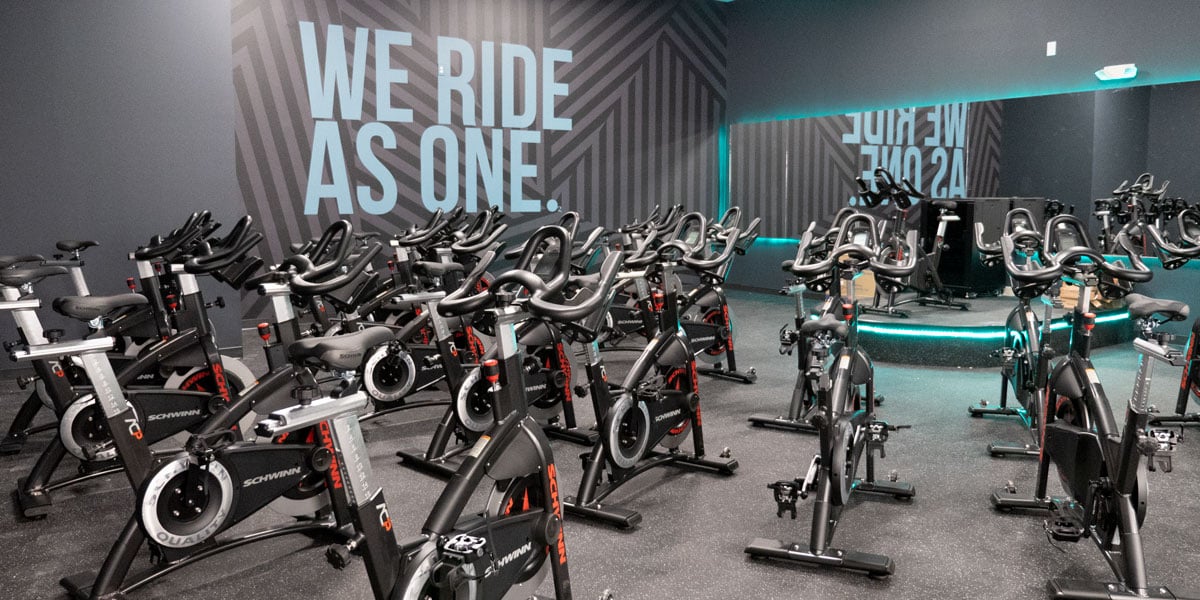 First things first, what are the benefits of doing an indoor cycling class?
Cycling is an excellent way to strengthen your muscles, increase your heart rate, and release endorphins. You can even burn about 400 - 600 calories in a single 45-minute session. This workout will target your quads, hamstrings, glutes, calves, and core. Best of all - this is a low-impact workout which makes it great for everyone!
Now that you know the benefits let's get you ready for class!
You Should Arrive to Class Early.
Beyond any paperwork you may need to complete if you are new to the fitness network, there are advantages to arriving early for your first cycling class.
First, there is only a set number of bikes in each fitness location—arriving early will ensure you get a spot in class where you feel comfortable.
Second, you will need time to have the instructor help get your bike adjusted before starting to ride. The instructor will walk you through the setup by explaining where the seat and handles should be positioned to accommodate your height best.
Arriving early also gives you the time you may need to stretch or to hop on the bike, begin feeling comfortable, and ease into a warmup.
You Can Modify The Workout However YOU Need.
Indoor cycling is perfect for participants of every level. Your cycle instructor will guide and motivate you to push your limits through the workout. But, the resistance and speed you choose for your bike are completely personal, meaning you can work at your own pace without judgment. When trying indoor cycling for the first time, you should expect a welcoming and motivating environment that makes you feel great and encourages you to get a great workout at any fitness level.
You're Going to Get Sweaty.
Cycling is designed to raise your heart rate, so you will probably be sweating during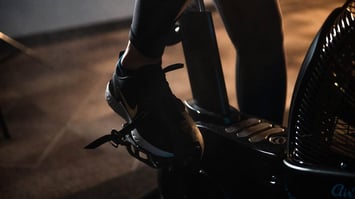 class. Wearing lightweight and breathable clothes to cycle will help you stay cool during your workout (avoid wearing anything loose or baggy to avoid feeling weighed down or limiting your range of motion.)
You Don't Need to Wear Special Cycle Shoes.
You will not need cycling shoes for our indoor cycling bikes! The bikes at O2 do allow those with cycling shoes to clip in, but they also have a convenient slide-in option.
So don't invest in an expensive pair of cycling shoes before you even try the class. You only need to wear closed-toe athletic shoes that you feel comfortable in to participate.
You Should Bring A Large Water Bottle!
Cycling classes use a lot of energy, and you might start feeling hot and dehydrated during class. So when packing your bag, don't forget to toss in a water bottle to help keep you cool and hydrated throughout the class!
There will be opportunities between songs in class where the instructor will give you time to slow down and grab a drink. But you can always sit and take a sip whenever you need to (again, you can tailor the workout to what you need!)
Remember that these 45 minutes will go by fast, so bring a bigger water bottle to help avoid leaving class for a refill (and potentially missing your favorite song!)
After Your First Class...
You Can Expect Some Soreness.
As with any new exercise or workout circuit, you might find that your first cycling class leaves your muscles feeling sore. After your first class, you can expect some soreness in your lower body muscles. Your instructor will also remind you during class to engage your core, leaving you a little sore in your abs.
To avoid or minimize soreness, warm up before your cycling class and stay until the end of class to stretch after your ride.
You'll Be In a Great Mood!
Despite the cardio challenge you'll face in your first cycle class, indoor cycling is known for leaving you with boosted energy levels and a great mood by releasing endorphins from getting your heart pumping!
You should expect to leave feeling energized and proud, knowing you're getting all the other benefits of indoor cycling, like improving your cardiovascular strength and endurance. This makes indoor cycling an ideal workout to improve physical and mental health.
Where to Find Cycle Classes | Indoor Cycling Near Me
O2 Fitness has both 30-minute and 60-minute cycling classes to accommodate the needs of both beginners and experts. You can find diversity in cycling classes, ranging from O2 Ride, Les Mills Sprint, and Les Mills RPM. Each of these classes is completed in our advanced and comfortable indoor cycling studios.
O2 Fitness offers cycling classes in both North and South Carolina, including in Greensboro, High Point, Raleigh, Durham, Chapel Hill, Wilmington, and Charleston.
Check out a class schedule for your local O2 Fitness location to find a cycling class near you today!
---