Need a mental break from the gym but still want to get a workout in? Get outside and take your workout to some of these great hiking trails across North Carolina!
Family-Friendly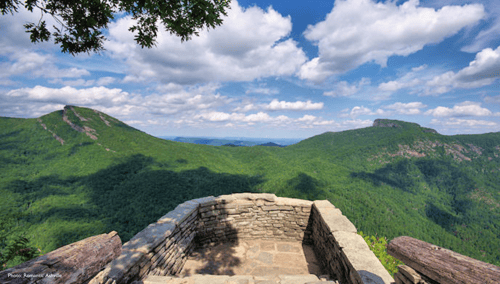 Located in the Linville Gorge Wilderness Area of Pisgah National Forest, this trail is a short 0.4-mile out-and-back route with incredible views of the North Carolina mountains that can be seen from 2 stone observation areas. The paved trail makes it handicap-accessible and stroller friendly!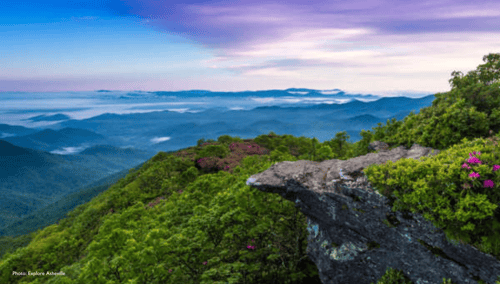 This trail is close to Asheville, offers 360-degree dramatic views, and is a manageable 0.6-mile out-and-back route. Flatrock Trail is kid-friendly and pet-friendly, making it a great trip for the whole family!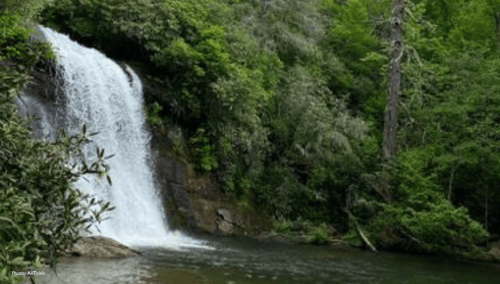 Just south of Cashiers, NC is Silver Run Falls. It's a family-favorite waterfall in the Jackson County area of the North Carolina Mountains. It's a simple 0.2-mile out-and-back trail that's great for the whole family!
Near The Coast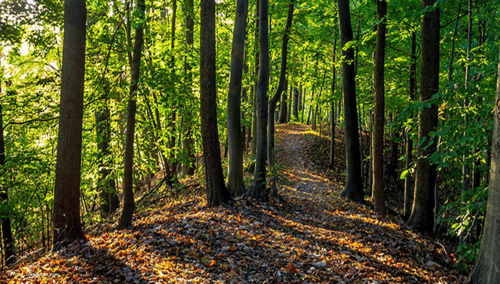 Enjoy a walk surrounded by nature, learn about local wildlife, and relax as you make your way through this easy trail. The Kent Mitchell Trail is the main trail and is suitable for all ages and abilities. Other surrounding trials offer a bit more of a challenge and different sights if you explore a little more!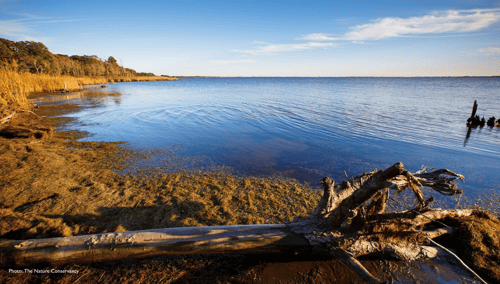 With over 8 miles of walking trails, Nags Head Woods has several walking trails that highlight the incredible biodiversity of the Outer Banks. The Roanoke Trail is one of the more popular trails that takes you through the forest and dense salt marsh ending at a small beach on the Roanoke Sound.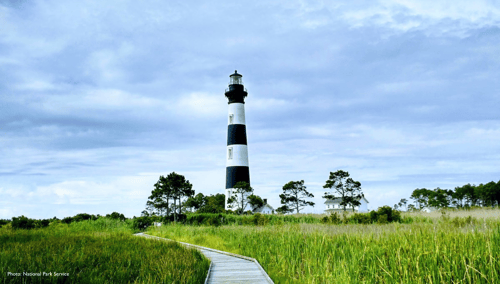 Although it's not North Carolina's most-known lighthouse, the Bodie Island Lighthouse is still an impressive sight! There are a few easy walking trails surrounding the lighthouse to observe it, or you can take the 214-step trip to the top. Don't forget to stop by the lighthouse museum and learn more about its role in history!
Waterfall Views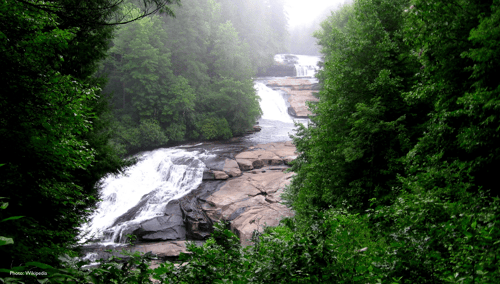 Get ready to see not one, not two, but THREE waterfalls! The trail loop is moderately easy to complete and is one of the most popular waterfalls for hiking. (Look familiar? It was also the former filming location for The Hunger Games!)
Rainbow Falls is a beautiful 150-foot waterfall surrounded by greenery. When the water hits the boulders in the pool below, clouds of mist are created. And when the sun is angled just right, the waterfall creates colorful rainbows below the falls!
Up For a Challenge?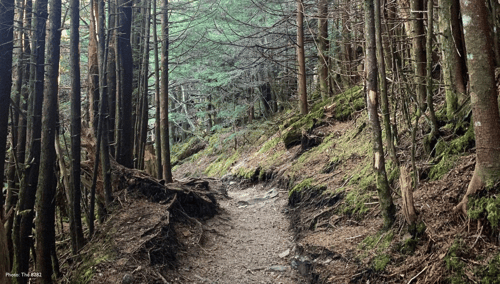 This is the trail that is mainly used for hiking Mount Mitchell. The 6-mile trail provides a rugged terrain and an elevation gain of roughly 3,700 feet, making for a more strenuous hike. If you're up for a challenge, this is the trail for you!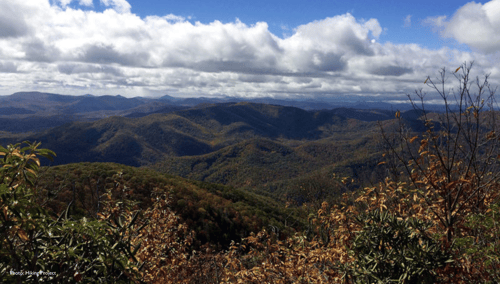 This is one of the longer and more challenging trails in the state. Running 30 miles from point to point, you can start from the North or the South. If you head North, this trail will provide challenging uphills that reward you with incredible views as you reach the end!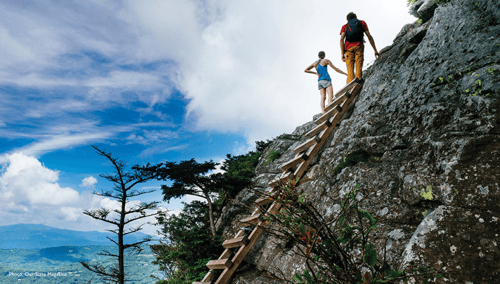 The trails on Grandfather Mountain are known to be more difficult. Expect to take it slow and prepare to use their system of chutes and ladders to progress through steep sections of the hike. If you're not afraid of heights, this trail has some of the most stunning views in the state.
Remember...
When you're out hiking, leave no trace! Avoid taking things you find along your way, dispose of your waste properly, respect wildlife, and be considerate to other visitors.
Have other trails or parks that you love visiting? Let us know in the comments!
Nothing exciting comes from staying in your comfort zone. Be bold and grab a 21-day trial pass to O2 Fitness Clubs to keep yourself healthy, strong, and adventuring all summer long!
---