Choosing the right gym is an essential component to any fitness journey. Selecting a gym that is not right for you can have you paying for a membership that you rarely use. To break this cycle, you need a gym that you will feel comfortable visiting regularly, that can easily fit into your daily routine, and that will have you looking forward to your next workout. Here are the top 10 things to look for when choosing your next new gym.
Child Care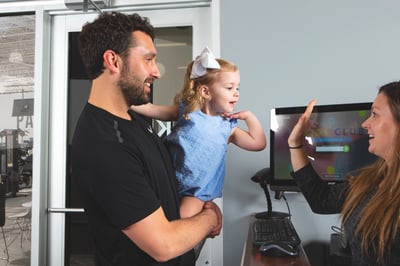 There are plenty of everyday obstacles that can prevent you from attending your workouts. Finding the right gym involves determining what your obstacles are and finding a location that helps you overcome them. One challenge for many parents trying to get on the road to fitness is finding a safe and convenient place for their children to go during their workouts. If childcare ever stands in between you and your workouts, find a gym that has a kid's program to entertain and supervise your young ones while you are working out. This can provide a fun environment for your child and give you time to take care of yourself.
Available Fitness Methods
With an incredible amount of fitness regimens available today, it can take some time to determine what works best for you. When selecting your new gym, try to find a location that gives you plenty of fitness options. Your new gym should offer plenty of equipment and training options to offer you variety while you work towards your fitness goals. This might include Zumba, cycling, yoga, HIIT, pilates, cardio, Les Mills, strength training, functional training turf space, and plenty of top-notch equipment. The wider the selection of available equipment and classes at your new gym, the more you will be able to get out of your membership. Consider your options to find a membership that offers a plenty of cardio equipment, strength training equipment, free weights, training space, and different training options to help you reach your fitness goals.
Free Classes
If you enjoy group fitness, you will want a membership that offers free fitness classes in addition to equipment access. You will want to read the fine lines in determining what your membership includes; some gym memberships do not include access to the network's fitness classes while others may not offer any classes at all. This exclusion can cost you in the long run or cause you to miss out on some beneficial workout initiatives. Make the most of your membership costs by choosing a gym with free fitness classes.
Hours
Flexible hours that fit your schedule are most important to consider when choosing a new gym. You do not want to bend your schedule to make your gym work for you. Instead, find a membership that includes flexible hours to fit within your ever-changing schedule. Evaluate when you are most likely to visit each day and find a gym that accommodates these times. This will help you eliminate the challenges you might face when trying to incorporate a workout into your daily routine.
Class Instructors
Fitness instructors have the capacity to make or break any gym. Your fitness journey can be made easier by partnering with high-energy, knowledgeable, relatable, and motivational class instructors who can help you work at your own pace. You want to be challenged to achieve your fitness goals while having a good time. Consider visiting the gyms you are considering to get a sense of their instructors and to see if they meet your fitness style.
Guest Policies
A gym buddy might be the solution to all of your fitness problems. Finding a new gym membership might involve some consideration for your fitness buddy and other visiting guests. Choosing a gym that has a guest policy and offers free classes for your friends to try can help you integrate your personal network of support with your fitness network. If you want to build your own community within your local gym, consider finding a location with a generous guest policy.
Membership Trial
Signing up for a new gym membership can feel like a large and uncertain commitment. A membership free trial can help ease any weariness you might have about your new gym. You will want to ensure that you are selecting a location that makes you feel comfortable so that you do not pay for an unused membership. This membership trial can also help you get a sense of the gym's atmosphere to see if it feels like a place where you can succeed. If possible, look for a gym with a free trial membership so that you can feel confident about your decision to join.
Personal Trainers
Wellness is not a one-size-fits-all journey, and personal trainers can give you the individualized edge you need to achieve your goals. Personal trainers can give you advice and knowledge about what works best for you—which exercises are best to help you reach your goals? How can you modify a workout to meet your needs? What kind of nutritional plans will help you meet your goals? Personalized workouts and answers to your fitness questions can set you on the track to success. Just starting to workout? Or coming back from an injury? A great trainer will be able to help you bounce back after an injury and help you perfect your form to keep your joints safe. When choosing a new gym, you will want to ensure that you are partnering with a network that has experienced and affordable personal trainers.Bonus points if you can find a gym offers a FREE session or consultation with a personal trainer!
Cleanliness
A clean gym is a necessity for a welcoming and healthy workout space. Before choosing a new gym, make sure you are selecting a space that is known for having high sanitation ratings. Be sure to read reviews about the cleanliness of the gyms you are considering or pay a visit to check for sanitation. Not only will unclean locations make you feel uncomfortable, but they might also expose you to germs and illnesses that can affect you and your family. When selecting a new gym membership, you will want to ensure that you partner with a gym that keeps their spaces clean, safe, and accessible.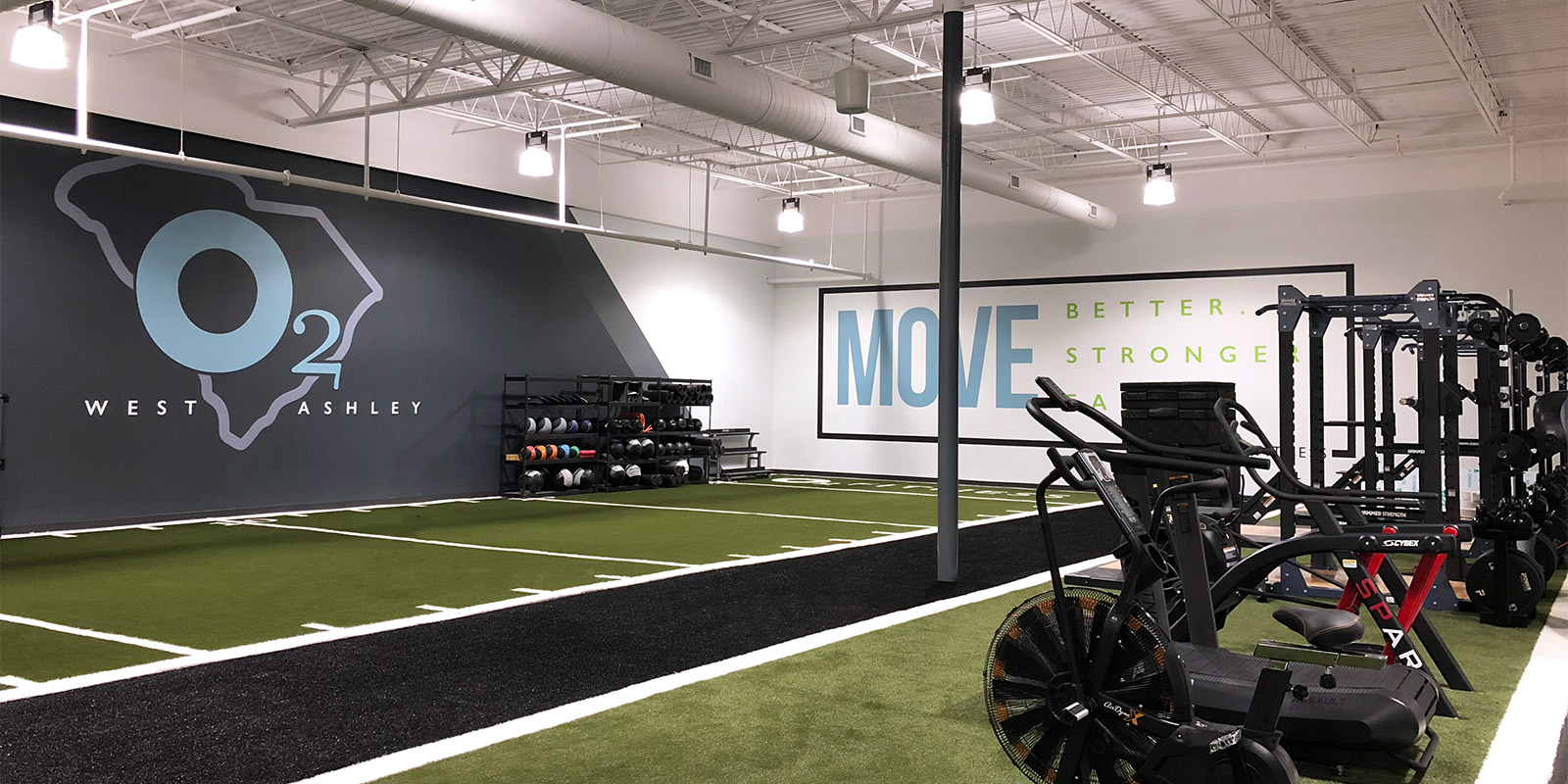 Multiple Locations | Gyms Near Me
Selecting a gym network with multiple locations can help you stay in touch with your fitness routine no matter where life takes you. When choosing a new gym, try to find a network that has more than one location in and around your area. You might also look for gyms with locations in popular vacation spots so that you can make the most of your membership even when you are away.
The O2 Fitness network has gyms in Raleigh, gyms in Chapel Hill, gyms in Charleston, gyms in Mount Pleasant, and more! No matter where you are located in the Carolinas, O2 Fitness can help you find the right gym for you!
---