Personal training can serve as a catalyst for success in your fitness journey; however, finding the right personal trainer is essential for staying on the right track. You want to find a personal trainer who meets your motivational style and is familiar with your fitness goals. Here are six tips for finding the right personal trainer for you.
Explore Your Fitness Goals
What are you hoping to get out of your personal training experience? You want to find a knowledgable and experienced personal trainer who can help you achieve these fitness goals in your preferred specialty. The more you know about what you need from your trainer, the easier it will be for you to find them! Once you know what you expect from your personal training sessions, you can begin to look through the personal training offerings in your area.
Research your Local Personal Training Options
It is important to complete research into the personal trainers available near you. Look for nearby personal trainers who are able to accommodate your fitness goals. It is easier to gauge their credibility based on the platform through which their services are offered. Is your personal trainer running through a credible gym network? Is the location convenient for your commute? Does your personal trainer have access to a wide range of equipment? These are all essential questions to consider, as finding a local, accessible personal trainer can make scheduling your sessions easier.
Ask Upfront About Scheduling
Finding the right time to regularly meet with your personal trainer can be difficult. It is always helpful to ask upfront what your potential personal trainer's availability looks like. You do not want to invest in researching or meeting a personal trainer if they are not accepting new clients or their schedule availability does not align with your own. However, this is usually rare, as most personal trainers are often flexible in scheduling in order to work with you and your openings. Consider including any other comments or questions relating to your personal trainer selection.
Meet With Your Potential Personal Trainer
If the personal trainer you are considering also teaches group fitness classes, consider taking one of their classes to see if you are compatible with their training style. If they do not offer any group fitness courses, consider sending an email and asking to meet them in person. You can see if you feel comfortable and think that it is the right fit for you. This will help you feel confident in your decision to partner with your trainer.
Consider Joining a Personal Training Gym
You might consider choosing a personal trainer who works in an advanced gym setting. Becoming a member of the gym that your personal trainer works at can help you expand your access to fitness achievement. This provides you with a fitness space where you can apply the skills and knowledge from your personal training sessions outside of these sessions.
Search for a Free Trial
If available, take advantage of a free trial membership or free personal training sessions to test the waters on what you are looking for in your personal training experience. This offers risk-free insight into your fitness potential and the personal training experience. A free trial can also help you feel confident in the fitness outlet you choose. This eases the stress often involved in choosing a personal trainer.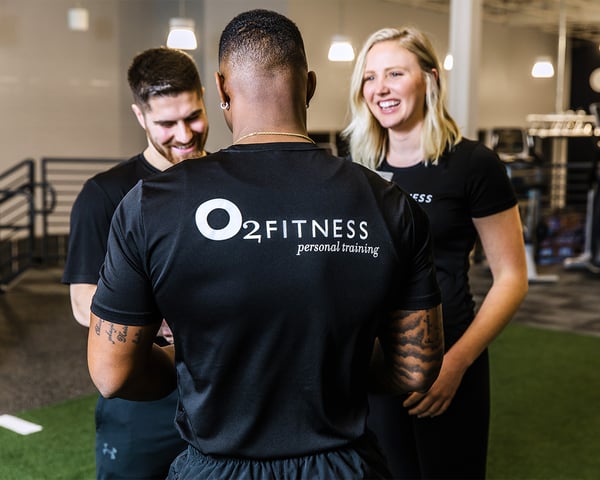 Where to Find a Personal Trainer | Personal Trainer Near Me
If you are looking for a personal trainer, your local O2 Fitness gym is here for you! We have locations throughout both North Carolina and South Carolina. This includes personal training in Raleigh, Durham, Wilmington, Greensboro, and Chapel Hill in North Carolina, and personal training in Charleston and Mount Pleasant in South Carolina. Best of all, every new O2 Fitness membership comes with two free personal training sessions to help get you started. Learn more at your local O2 Fitness gym today!
---