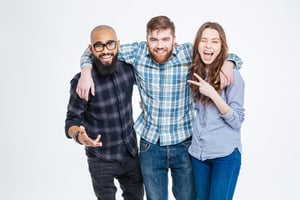 Got a case of the Mondays? We've got just the thing that's sure to be the antidote!
This week only we're running a special promo – Bring a Friend to Work(out) Week - which starts today and runs through Sunday September 22nd. What's this about you ask? Here are the details:
So call your friends, grab your workout clothes and start earning points! We can't wait to see you and your friends get your sweat on! Now who's ready to conquer Monday?
---