Here we grow again! We are thrilled to announce that this fall, our 29th club will open in Brier Creek.
Nestled in the Alexander Place Shopping Center in the former HH Gregg space, this brand new 30,000 square-foot club will be the first O2 Fitness in the Brier Creek and the twelfth in the Triangle area.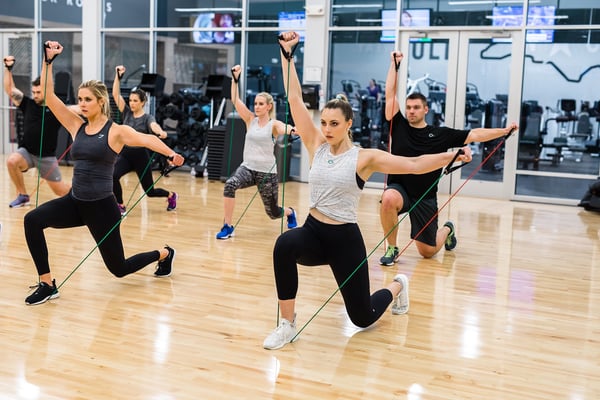 Inside you'll find a variety of high-tech cardio equipment ranging from assault bikes to rowers to self-powered treadmills with flex deck shock absorbers.
Want a change from cardio? Take your workout to The Field with almost 4,000 square feet of functional training turf space available for agility training, sprints, core work, and more. This brand new club will also feature a dedicated space for functional Olympic-style lifting as well as top-of-the-line strength training equipment.
Find your group at O2 Fitness Brier Creek with over 60 live weekly group fitness classes to choose from led by our energizing and encouraging team of instructors. Looking for some one-one-one guidance? Our team of highly-qualified personal trainers will be on hand to help you reach your fitness goals.
After your workout, cool down with a tranquil yoga class in the Mind~Body studio or stretch in the designated recovery space complete with a padded floor for optimal comfort. Or, relax in the luxurious locker rooms featuring lockers with built-in mobile device charging stations.
Parents, no need to worry about getting a babysitter. O2 Fitness Brier Creek will have onsite Kids Club available so you can get your workout in no matter what.
We can't wait to join the Brier Creek community! Stay up-to-date with club news by following us on Facebook, Instagram, or Twitter.
---