O2 Fitness' Food of the Month for October is Fennel. Read on for a healthy and delicious Fennel salad recipe. Yum!
Fennel is an excellent source of vitamin C and is packed with fiber, potassium and folate. It is also a good source of calcium and iron. All parts of this plant – bulb, stalk, leaves and seeds – are edible! Raw fennel is crunchy in texture (like celery) and has a taste similar to licorice. When cooked, though, the vegetable softens and its flavors become sweeter and milder.
Fennel and Quinoa Salad with Parsley and Dill
Makes 4 servings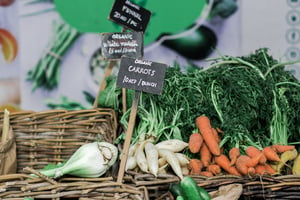 Ingredients:
1 medium fennel bulb, trimmed
1 cup quinoa
2 cups water
1 cup fresh flat-leaf parsley leaves
2 tablespoons chopped fresh dill
1⁄4 cup fresh lemon juice (from 1 to 2 lemons)
1 tablespoon extra-virgin olive oil
1 teaspoon coarse salt
Freshly ground pepper, to taste
Preparation:
1. Prepare an ice-water bath. Cut fennel bulb in half lengthwise. Using a sharp knife, slice lengthwise as thinly as possible. Place in ice-water bath.
2. Toast quinoa in a saucepan over medium heat, stirring constantly, for 5 minutes. Add water, raise heat, and bring to a boil. Reduce to a simmer; cover, and cook for 15 minutes. Remove from heat, and let stand, covered, for 5 minutes. Transfer to a bowl; refrigerate, uncovered, until cool, about 1 hour.
3. Drain fennel, and pat dry. Add parsley, dill, lemon juice, oil, salt, and pepper, and toss. Divide quinoa among bowls. Top with fennel mixture.
recipe and image via Martha Stewart
---