Written by Kate A. Mascho, RD, LDN – Registered Dietitian, Poe Center for Health Education
Beets are high in folate, manganese and potassium. In addition, the nitrate found in cooked beets has been linked to improving running performance when consumed 60 minutes prior to exercise.
Researchers at Saint Louis University showed that during a 5-kilometer race runners went an average of 3 percent faster and shaved 41 seconds off their times after eating beets.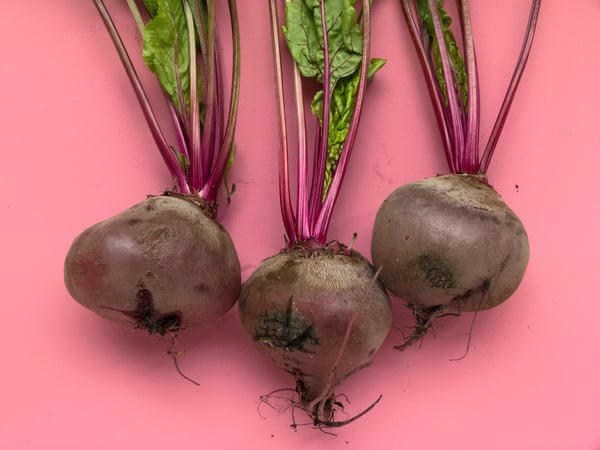 Beets and Caramelized Onion with Feta recipe:
Ingredients:
2 tablespoons cider vinegar
1 teaspoon Dijon mustard (preferably whole or coarse grain)
¼teaspoon black pepper
¾ teaspoon salt
5 tablespoons olive oil
1 lb onions (2 medium), quartered lengthwise, then cut crosswise into 1-inch pieces
2 (15-oz) cans small whole beets, drained and quartered (or halved if very small)
3 oz crumbled feta (½ cup)
¼ cup pine nuts (1 oz), toasted and coarsely chopped
Preparation:
Whisk together vinegar, mustard, pepper, and ½ teaspoon salt in a large bowl, then add 3 tablespoons oil in a slow stream, whisking until combined well.
Cook onions with remaining ¼ teaspoon salt in remaining 2 tablespoons oil in a 12-inch heavy skillet over moderate heat, stirring occasionally, until golden brown, 18 to 20 minutes.
Add onions to dressing then add beets and cheese, stirring gently to combine. Serve sprinkled with pine nuts.
Prep Time: 20 minutes – Total Time: 45 minutes
---