Broccoli is low in calories and rich in nutrients. This crunchy, green vegetable is an excellent source of vitamin C and has B-complex vitamins, vitamin A, and a phytochemical antioxidant called lutein. Some studies suggest that dietary intake of lutein may help protect against atherosclerosis, age-related macular degeneration, and cataracts.
Broccoli is also a good source of minerals like calcium, potassium and selenium. Locally grown broccoli is at the peak of its season. You can buy fresh, North Carolina broccoli at your local farmer's market, roadside farm market and grocery store throughout the month of May!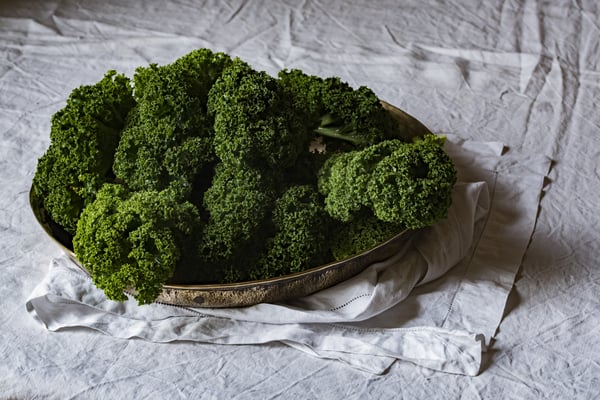 Broccoli-Apple Slaw
Makes 8 servings (serving size = 1 cup)
Ingredients:
Vinaigrette:
1/3 cup packed brown sugar
(or 2 tablespoons + 2 teaspoons packed Splenda® brown sugar)
1/3 cup cider vinegar
1 ½ tablespoons vegetable oil
¼ teaspoon salt
¼ teaspoon freshly ground black pepper
Slaw:
2 ½ cups chopped Pink Lady, Honey Crisp or other sweet apple
1 (12-ounce) package broccoli slaw
1 (3-ounce) package dried tart cherries
2 tablespoons unsalted sunflower seed kernels
Directions:
Vinaigrette:
Combine first 5 ingredients in a small bowl, stirring well with a whisk.
Slaw:
Combine apple, broccoli slaw and dried cherries.
Drizzle with vinaigrette (from above); toss well to combine.
Sprinkle with sunflower seeds.
Chill for up to 3 hours prior to serving.
---