Happy National Guacamole Day! What better way to celebrate a favorite fruit, than with an awesome healthy Guacamole recipe! Nikki, from our marketing team, wants to share her favorite fresh and fool proof guacamole recipe with you!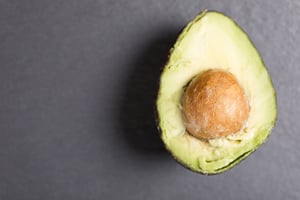 Fresh Homemade Guacamole
Ingredients:
Avocados

White Onion

Tomatoes

Cilantro

Limes

Fresh ground Sea Salt & Mixed Peppercorns
Directions:
Half tomatoes and pull out all the liquid/seeds. Chop.
Finely chop the white onion. We love onion so add as little or as much as you want.
Mince the cilantro. The more you add, the better the flavor!
Chop avocado and lightly mash with pestle. Mix all four ingredients, but keep guacamole chunky, not smooth.
Top off with ground salt, pepper and lime juice. Stir with fork. These last 3 can be added to taste, until you're satisfied.So fresh and delish!
Tips:
- I find using a mortar and pestle for this is best. But if you don't have one, a fork and glass bowl will be just fine.
- I love to eat my guacamole for breakfast, over an egg white and veggie scramble on toast
- It's also a great soup topper!
If you make this recipe, make sure you tweet and instagram us your photos. We love seeing how you create them!
---