Your wedding is a day when all eyes are on you. This significant milestone in your life typically means that you'll be surrounded by family, friends, and of course, lots of cameras. This is the day to look and feel your absolute best.
To get in shape for the big day, many brides and grooms-to-be resort to last-minute diets hoping for quick and noticeable results. For the best chance at success, ditch the difficult dieting and instead, work on making a habit of a healthy lifestyle far in advance. With the right food choices and focused workouts tailored to you, you'll head into your wedding day feeling healthy and happy.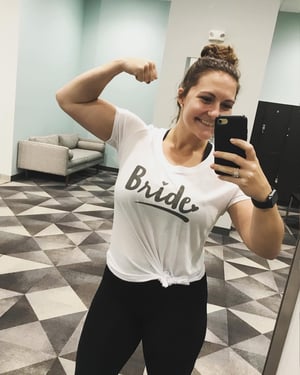 "I think aiming to start 4-6 months prior to the big day is a safe bet to see some very positive results and feel great achieving them," said Molly Devine, RD, LD/N advisor to KetoLogic and founder of Eat Your Keto. "With any lifestyle change, the sooner the better to allow yourself time to adjust to the changes without the pressure of a set deadline."
Not sure where to start? Begin with cutting out inflammatory foods such as sugars, refined carbohydrates, and alcohol. The less of these in your diet, the less bloating, face puffiness, and skin irritation and the more you'll be camera-ready come wedding day.
"Often with these changes, we also see a reduction in weight and improvements in body composition such as decreased body fat and increased lean body mass," said Molly. "Of course, physical activity and adequate sleep are also important parts of any healthy lifestyle change."
Kelly Glasson (pictured), personal trainer at O2 Fitness James Island, is a bride-to-be herself and has worked with several clients who are looking to tone up for their weddings. To start out, she recommends combining cardio with weight training and aiming to hit the gym 4 days per week.
"A lot of women are under the misconception that weight training will make them bulky and they want to stick to cardio to look trim and toned on their big day," Kelly said. "Cardio will help burn up body fat, but weight training will also eat up body fat while toning up areas of your body at the same time, for example arms for strapless dresses or back for open back dresses. It's like multitasking!"
Ideal pre-wedding weight training consists of high repetitions with lower weight to tone up
. Make sure your weight amount becomes challenging towards the end of every set but not to the point that you are hitting failure.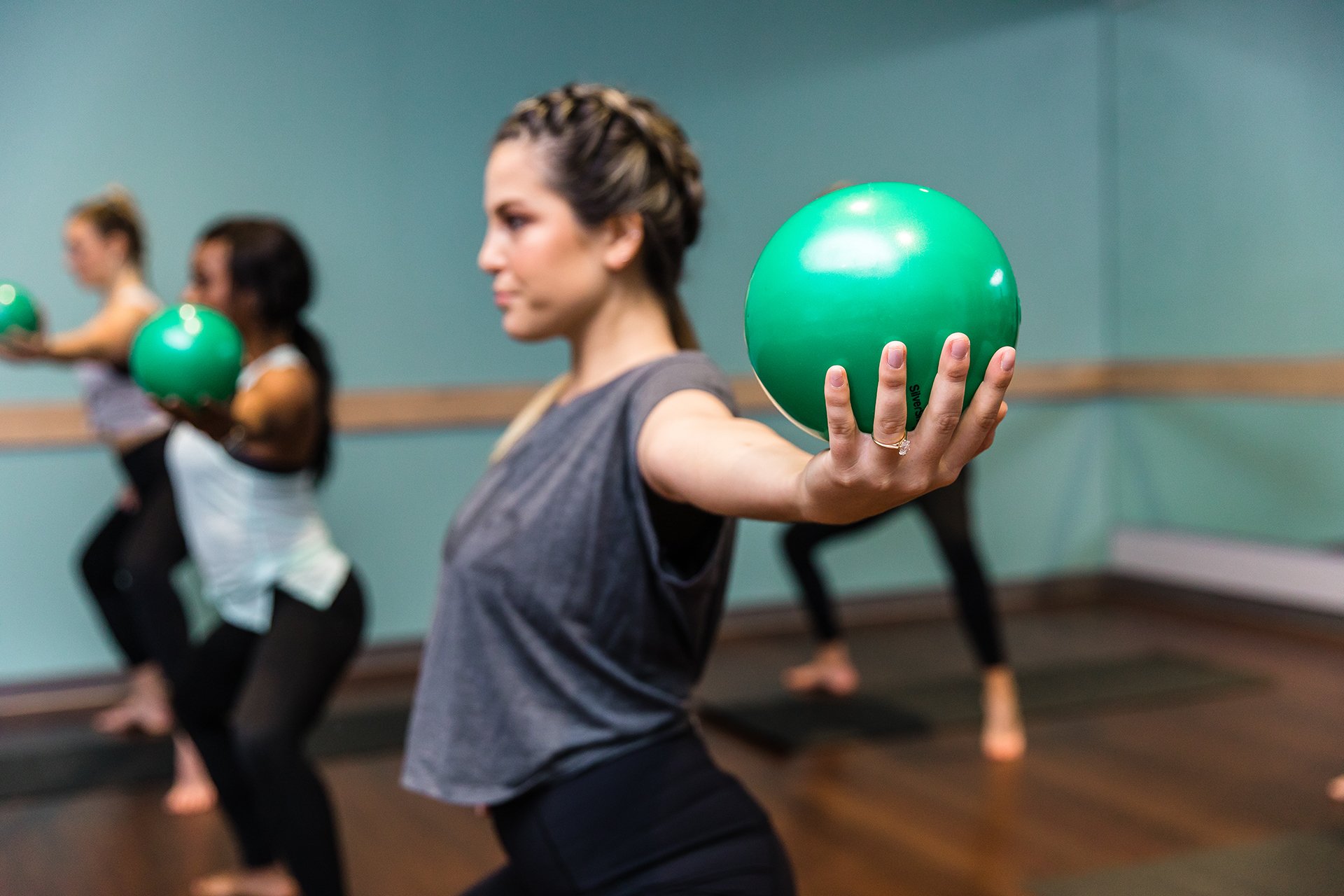 Don't forget to add in cardio. "
A super effective way of getting cardio in if you don't prefer cardio machines is HIIT training which stands for high intensity interval training. Workouts like these will have your heart rate high the entire time!" Kelly said.
Food and exercise aren't the only factors to weigh when striving to shape up. "Everyone wants to look and feel their best on that special day, and weight loss with improved body composition are typically top goals," Molly said. "I can't stress enough the importance of an overall lifestyle approach, focusing not just on nutrition, but sleep, stress, and activity as well, to see the best results and discover healthy habits that can be sustained long-term."
If you're recently engaged with no idea where to start on your fitness goals, ask for help from a professional. Dietitians like Molly and trainers like Kelly are ready and willing to help you become the best version of yourself for not just your wedding day but the rest of your life.
"Don't let yourself be intimidated and fall short of your goals because of that. A personal trainer is a great resource because they not only hold you accountable, but they also educate you so you can feel confident in the gym and know exactly what to do to get to your goals," Kelly said. "And the big secret? We love it when people come up to us and ask us questions. We love to share and educate anyone who needs our help!"
Working on these healthy habits in the months leading up to your wedding will not only prevent stress and yo-yo dieting, but it will also help you maintain balance of fun and fitness. Following a timeline and developing a weekly workout plan is a great foundation that will help you feel guilt-free during pre-wedding celebrations.
"Let's face it, there are so many social events that come even before a wedding and no one wants to feel like they are in food prison during this time," said Molly. "Learning how to take your healthy lifestyle to a party and not feel deprived is key to success and consistency."
If you're headed down the aisle in the coming year, take these tips to heart and start now on your healthy lifestyle. You'll thank yourself later when you start this exciting new chapter at the best you can be!
"Put in the work in the gym and be conscious of what you are putting into your body in the kitchen," Kelly said. "Trust me, it may seem slower but the pay off will be worth it."
Kickstart your wedding workouts with the help of a certified personal trainer.
---