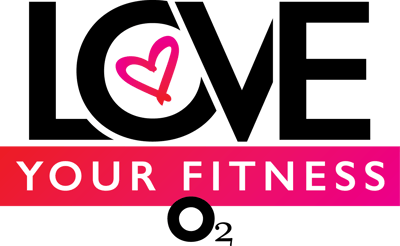 There's always one holiday or one celebration a month that makes each month have a special meaning to us. January has New Year's Day. The new year that begins inspires us to set new goals and intentions for ourselves as a way to start fresh. February has holidays like Galentine's Day, Sweetheart's Day, Valentine's Day, and a month-long observance of American Heart Health Awareness. With a line-up of events like that, it's no wonder why February has us with love on the brain!
Our hearts are warmed-up and ready to start spreading the love to family, friends, and the community around us. Check out the events, giveaways, and activities O2 Fitness has to fall in love with fitness this February.

Share the Love with an O2 Valentine
February 1 - 14th, Share the love with an exclusive O2 Fitness Valentine! Find the perfect Valentine for your cardio partner in crime, your favorite lifting buddy, and your go-to spotter. Add a message to make it your own, and we'll deliver it straight to their inbox.
Win a Date Night Getaway
February 11 - 28th, Don't sweat the Valentine's Day plans that didn't work out this year. Enter for a chance to win a romantic date night getaway on us! It includes a nice meal for 2 and a 1-night stay somewhere fancy for you and your sweetheart. That's not it — we've even sprinkled some couples fitness fun in there too! Enter to win! Giveaway ends at 11:59 PM on Monday, February 28, 2022.
Open Gym Weekend
February 18 - 20th, It's Heart Health Awareness month. To celebrate, we are helping our community move one step closer to better heart health by opening all our clubs to the public! Try a group fitness class, schedule a training session, or just casually walk on the treadmill with a friend and enjoy a heart-healthy weekend at O2.
Personal Training Sessions for 2
Are you a personal training client? For this month only, you can bring anyone you want to any of your training sessions! It's the perfect opportunity to spend more quality time doing what you love with the people you love.
Personal Training Clinics You'll Really Love
Fall in love with fitness in a whole new way when you attend our trainer's love-themed personal training clinics this month! They're free and open for members and nonmembers to enjoy. Check out the event calendar and see what love-themed clinics are going on at a club near you!
Already Love Fitness? Share Your Story!
Have you made a transformation while working out at O2? We want to hear from you! Tell us why you love working out at the club and how the club or a team member has helped you transform your body or your life through fitness. Click here to share your story!
---