O2 Fitness is working hard to expand our locations and offerings to meet the needs of members across the East Coast. Our gym network knows that you have plenty of options when deciding to join a new gym. We value our members and work to keep our gym network at the top of the local fitness outlets. So what helps O2 Fitness stand out from the rest? Here is a quick look into what makes O2 Fitness a popular choice among East Coast gym goers and fitness experts alike.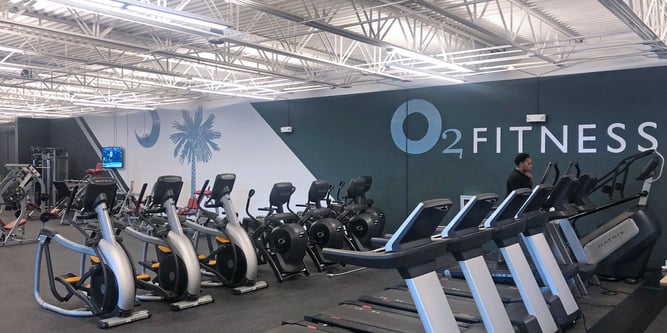 Flexible Fitness Access
O2 Fitness currently has 28 locations stationed across the East Coast, with new locations being added regularly. Our locations are known for exceeding industry standards and expectations in cleanliness, professionalism, and membership benefits. This makes our network a fitness hotspot for those in both North Carolina and South Carolina. Best of all, members can access any and all O2 Fitness gym locations. This means that whether you are across town or in a different state altogether, you can access your membership benefits at the area's local O2 Fitness gym.
Child Care
Our in-house system of childcare, called the O2 Fitness Kids Club, is here to help parents access fulfilling workouts with ease. Our Kids Club provides a fun and engaging place for your children to enjoy while you make the most of your O2 Fitness membership. This service means that parents no longer have to arrange a sitter or reschedule their day to attend a fitness class or to get their workout in. Check out your local O2 Fitness location's Kids Club hours, rules, and regulations to learn more.
Group Fitness Benefits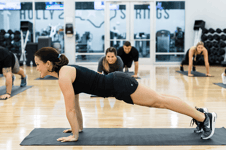 Working out does not have to be a chore! O2 Fitness works to offer an expansive selection of exciting group fitness classes for members to access. This includes the latest popular class trends and workouts such as indoor cycling, Les Mills, Zumba, Pilates, and so much more! All group fitness classes are free with an O2 Fitness membership. This comes with the added benefit of accessing highly experienced instructors, a friendly wellness community, and uplifting support along your fitness journey.
Inclusivity is Key
From our personal trainers to our fitness instructors and everyone in between, the O2 Fitness network is built on inclusivity. Our wellness experts work hard to ensure that there is a class for every individual and that individual classes can be adjusted to meet the needs of all participants. We even offer special senior fitness and SilverSneakers classes to meet the needs of senior members of our O2 Fitness community. No matter what challenges you may be facing, there is a place for you at O2 Fitness
Personal Training
O2 Fitness is known for offering an outstanding personal training experience. This is because we employ only the most dedicated, knowledgeable, and experienced trainers who are committed to helping our members find confidence and success. Our fitness network understands that each wellness journey is personal, and thereby requires an element of personal attention. O2 Fitness memberships even come with two free personal training sessions to make this benefit accessible to all members.
Guest Passes
Bring your workout partner along! O2 Fitness has generous guest policies to help members share the benefits of O2 Fitness with friends and family. We understand the advantages of having your workout buddy by your side, so now you can give them insight into the O2 Fitness experience! Learn more here about how O2 Fitness includes guest access within each membership.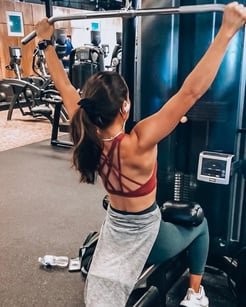 Expansive Equipment
O2 Fitness offers a wide range of training equipment for members to access. This includes strength training machines, free weights, indoor turf, and so much more! For the independent workers, this benefit gives you access to the fitness tools you need to thrive. Work at your own pace with the expansive equipment access that comes free with each O2 Fitness membership.
More Information | New Gym Near Me
If you are still wondering if O2 Fitness is right for you, stop by to speak with our training professionals. Our experts are here to answer any questions you may have and to help you navigate the O2 Fitness registration process. You can even complete a free O2 Fitness trial to experience these benefits first hand. Sign up for your free trial here to get started today!
---