If you managed to get up out of bed early in the morning or summon the energy to exercise after a hard day at work, you deserve to get a great workout! After all, no one goes to the gym hoping to get uninspired.
At O2 Fitness, we want to give you everything you need to make every workout a great workout. Keep reading to see the top 7 ways that you'll get your best workout at O2 Fitness Clubs vs anywhere else!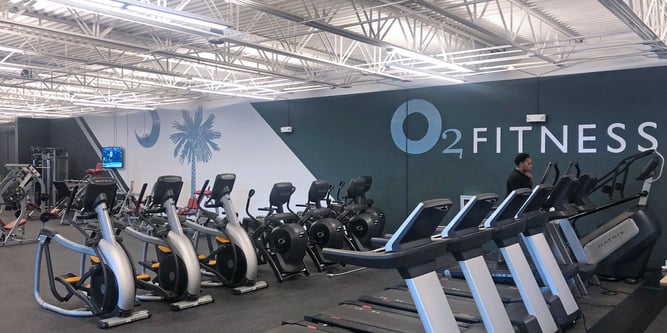 Access to Fitness When and Where You Need It.
O2 Fitness Clubs currently has 22 locations across North Carolina and South Carolina, with new locations being added regularly. Our members and free trial pass holders are able to access any and all O2 Fitness gym locations, and they also have access to personal training and group fitness classes via our online fitness platform GO2 Fitness. That means that you can get a great workout whenever and where ever works best for you!
On-Site Child Care.
Leave the sweating for your workout, not for finding childcare. O2 Fitness Clubs provides in-house childcare in the Kids Club! Our Kids Club provides a fun, engaging, and safe place for your children to enjoy so you can complete a workout with ease. Gone are the days where you have to arrange a babysitter or reschedule your day to make it to that fitness class - check out your local O2 Fitness Club location's Kids Club hours, rules, and regulations to learn more!
Unlimited Access to a Variety of Group Fitness Classes.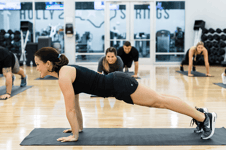 Thinking up a new workout every day can feel like a chore. O2 Fitness Clubs offers an exciting variety of group fitness classes for our members and guests to try like indoor cycling, Zumba, Pilates, BodyPump, Yoga, and so many more! Unlike other fitness studios, we give you unlimited access to our studio fitness classes. So go ahead and give them all a try and find your favorites!
Experienced Personal Trainers.
O2 Fitness is known for offering an outstanding personal training experience. This is because we employ only the most dedicated, knowledgeable, and experienced trainers who are committed to helping our members find confidence and success. Our fitness network understands that each wellness journey is personal, and thereby requires an element of personal attention. O2 Fitness memberships even come with two free personal training sessions to make this benefit accessible to all members.
Workout with a Friend.
Workouts are more fun with friends, so bring your workout partner along with you! O2 Fitness has guest passes to help members share the benefits of O2 Fitness with their friends and family. We understand the advantages of having your workout buddy by your side, so now they can join you to get the best workout experience possible! If they live locally, they can join you in the gym 21 days for free too!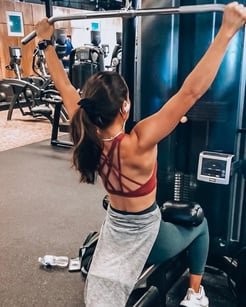 Tons of Training Options.
O2 Fitness offers a wide range of training equipment to give you a variety of workout options. This includes strength training machines, free weights, indoor turf, and so much more! For the ones that prefer to hit the gym solo, you have access to all the fitness tools you could ever possibly need to complete a great workout. The club has plenty of space for you to work at your own pace through the expansive equipment access that comes free with each O2 Fitness membership.
On-Site Physiotherapists.
Have you been injured or are still trying to recover from an accident that happened not too long ago? Talk to our on-site physiotherapy team - Renew! They practice a holistic approach to full body wellness that can keep you moving pain-free between your training and day-to-day activities.
More Information | New Gym Near Me
If you are still wondering if O2 Fitness is right for you, stop by to speak with our training professionals. Our experts are here to answer any questions you may have and to help you navigate the O2 Fitness registration process. You can even complete a free O2 Fitness trial to experience these benefits firsthand. Sign up for your free trial here to get started today!
---